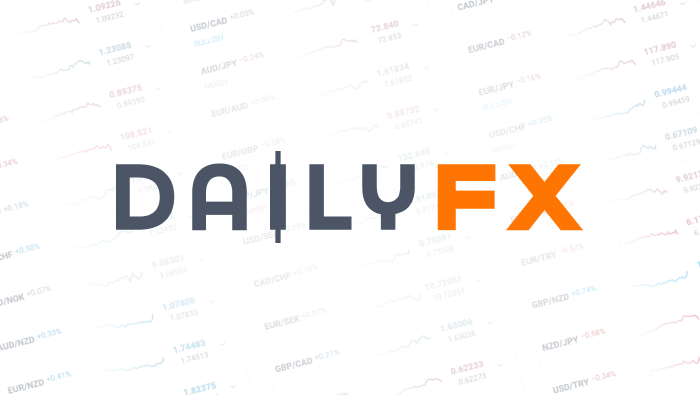 Unlock Heikin-Ashi's Power to Confirm Candlestick Formations
Talking Points:
Do Japanese Candlesticks need to be confirmed?

How To Use HA to confirm candlesticks?

HA Confirmation Example
"We can never achieve perfect objectivity, rationality, or accuracy in our beliefs. Instead, we can strive to be less subjective, less irrational, and less wrong."
-Nate Silver, The Signal & the Noise
Forex traders can be simplified into two groups. The first group is those searching for the Holy Grail, just hoping to find a methodology to trading that will save them from ever having to take a loss. The second group, often reformed from the first line of thinking, is looking to grow their account equity, not by being perfect, but by getting out of their own way and find a less-subjective way to trade markets without losing so much money that their winners can't pay for their losers and then some.
If you're uncomfortable with the concept of Trade Management so that you don't let one trade sidetrack your trading goals you can register for our FREE online course here.
Do Japanese Candlesticks need to be Confirmed?
Candlesticks are popular because they provide more information than traditional charting methods like line and bar; however, they can also provide false signals or noise that needs to be confirmed. Even with their visual cues, the message can be misinterpreted so that what you deem as a reversal may be short-term profit taking before the trend resumes. Therefore, it can helpful to have a form of confirmation with the modified candlestick, Heikin-Ashi.
Presented by FXCM's Marketscope Charts
The chart above shows four times where weekly EURJPY candles showed a bearish signal. Any trader who sold based on these signals would have sold at a bottom when they thought a potential top was in play. If this could be confirmed, and that confirmation failed, then traders might have been saved from the anguish & equity loss from a false signal or noise.
How To Use HA to confirm candlesticks?
Heikin-Ashi can be used to confirm signals from Japanese Candlesticks. Heikin-Ashi only has three real formations, which are doji's, bullish candle & bearish candles. The qualification for a bullish and bearish candle is similar in that there is no wick countertrend. This means that a bullish candle will not have a lower wick and a bearish candle will not have an upper wick.
Learn Forex: Reversal Signals Does Not Always Reverse
Presented by FXCM's Marketscope Charts
There are two things to look for when confirming Japanese Candlesticks with Heikin-Ashi. As always, you want to look for prior support to hold in an uptrend or resistance to hold in a downtrend. This is a key price action methodology to look for swing highs and swing lows to hold. Second, you want to use Heikin-Ashi to see if momentum is building against the trade you're in or prior trend.
The example above uses AUDCHF. You'll notice first and foremost that the prior
sing-lows continue to hold. Second, you'll notice that the Heikin-Ashi chart, the bottom of the two, shows little momentum to the downside with small Heikin-Ashi bodies.
HA Confirmation Example - EURUSD
We recently saw a 200+ pip drop on EURUSD when ECB President Draghi shocked markets by both cutting rates and introducing asset purchases in a form of monetary easing. Ahead of this announcement, some traders were looking for a bounce higher however; Heikin-Ashi gave no such indication on the EURUSD daily chart.
Learn Forex: Heikin-Ashi Keeps the Focus Appropriately Lower
Presented by FXCM's Marketscope Charts
Throughout this 1000 pip downtrend since early May, traders have been looking for a reversal. Visually, Heikin-Ashi shows you when a reversal is more likely by breaking prior swing highs or lows against the prior trend with confirmatory bullish or bearish candles. Therefore, Heikin-Ashi can be used simply by only looking for breaks of levels with a few key Heikin-Ashi candle formations.
Happy Trading!
---Written by Tyler Yell, Trading Instructor
To contact Tyler, email tyell@dailyfx.com
To be added to Tyler's e-mail distribution list, please click here
Tyler is available on Twitter @ForexYell
Add me to your Google+ Forex Circle
DailyFX provides forex news and technical analysis on the trends that influence the global currency markets.