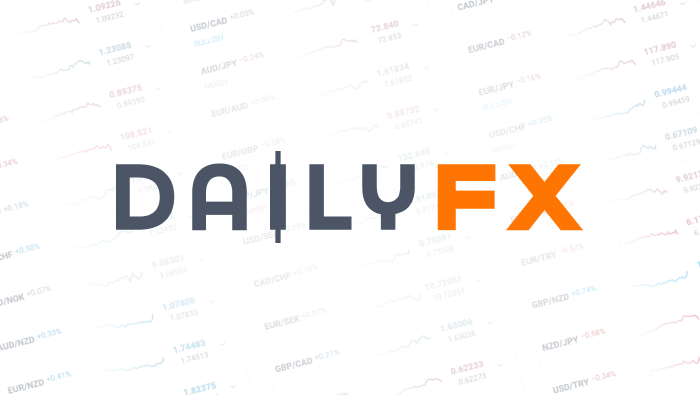 Fighting the Temptation to "Buy Low"
Talking Points:
Why We Want To Buy Low

Does Buying Low Work Out?

A Preferred Methodology – Speculative Sentiment Index
"Buy when it's cheap. If not then, when?"
-James Montier, GMO
"Success in investing is not a function of what you buy. It's a function of what you pay."
-Howard Marks, OakTree Capital
Buying low is what many people attribute as the hallmark of successful trading or investing. When you see something trading near the top right of the chart, you look at all those bars on the bottom left of the chart and think, "if I just would have bought there, I'd be rich!" However, it's best to have a process in play so that you can recognize as soon as possible when a "low" priced currency is worth picking up or if it's what Warren Buffett referred to as a "cigarette butt" play which will stay low priced or soon get priced lower.
Why We Want To Buy Low
Before you ever thought about depositing margin into a trading account, you've likely heard the phrase, buy low and sell high. It's a phrase that sounds so simple it must be true. However, we'll discuss that it's best to bring a process to your approach of buying low or buying value. Regardless of your approach, ensure that you understand that merits of trading with an appropriate account balance.
If buying low is engrained in your mind for successful trading, then why is it so hard to implement successfully? I submit a few thoughts that we'll work through today:
Trader's don't define what qualifies as a "low" worth buying
Traders don't determine when a decent move off the low is now worth buying
So these two points are at the heart of what we will break down. Firstly, is a "low price" a drop of 10 pips, 100, pips, a moving average bounce, an Ichimoku Cloud touch, etc? That needs to be determined first. Second, you need to determine, what signs of life or "green shoots", will you look for to say it's safe to jump in. However, I'd like to caution you from trying to "buy the bottom", if you do, its likely luck and not skill because of all the participants pushing in large orders, it's hard to definitively call a bottom or top. This great quote from Newton, who was rumored to have lost a great deal in the South Sea Company once opined his opinion on trying to pick a bottom:
Does Buying Low Work Out?
This depends a great deal on what you define as low. The worst entries are usually followed by the statement, "wow! I can't believe how much this has fallen. I'm going to buy now and get in cheap and look incredibly smart later on!" This is rarely a good idea and you rarely feel as smart when closing as you thought you would when you buy.
Instead of using buying low as a blanket statement, it may be best to replace that with buying off an early higher low. The benefit of this thought process is that it waits for someone else to take the risk of buying THE low. Regardless of how smart you may feel at the time of your entry, there is often a reason for the sell-off and independent of the reason, the odds are that you alone don't have the information worth trying to buy the low.
There's a mental bias that often harms traders that's called hindsight bias. Hindsight bias basically states that while you were uncertain when looking at the charts in real-time, when you look at that same price action and historical price action, you think as though you knew what was going to happen all along. This means that mentally, you say, "I knew that double-top was going to retrace to the 78.6% fibo," while in reality you may have gone short off the double top but gotten out with 30 pips out of a 300 pip move.
Learn Forex: Buying Low Is Relative & Can Cause You to Enter Mid-Move
This chart is chosen because it is likely a prime candidate for hindsight bias. I've highlighted specific Fibos that often hold price in a correction but were passed like a hot knife through butter. However, it's possible to justify buying low if you fall into the belief that you "know" what's going to happen next. Of course, you don't and neither do I so it's best to wait for some confirmation and the signs of a base as evidence by a higher low on the charts before accumulating a position.
A Preferred Methodology – Speculative Sentiment Index
The speculative Sentiment Index (SSI) is an indicator that I jokingly refer to as the, "this thing can't possibly go any lower," indicator. If you're unfamiliar with it, it's my pleasure to introduce you to this helpful tool. Basically, it is a snapshot of retail long positions vs. retail short positions. The gift of this tool is that time and time again, you'll notice that traders who load up against a downtrend, i.e. buy low, often are bear food. Because, we just looked at the USDCAD chart, here's a snapshot of USDCAD SSI.
Courtesy of May 6th DailyFX Plus Report
It's hard to see from the graph above but the green bars show a net long position bias from a retail traders base and red bards show a net short position bias. You'll notice that since March 24th, trader's as a whole have been "buying low" on USDCAD as the pair has dropped 400+ pips from the mid-March high.
Application:
Next time you're feeling the urge to buy low, do the following:
Close the Chart
Take a Deep Breath
You can close the chart because you do not HAVE to enter now, even if the market is screaming at you. Second, taking a breather will prevent you from taking a lottery approach of trying to catch the big one without any proof. Lastly, SSI will help you see if many people before you are trying to outsmart the market by buying low on a market that's making new lows.
Happy Trading!
---Written by Tyler Yell, Trading Instructor
Tyler is available on Twitter @ForexYell
To be added to Tyler's e-mail distribution list, please click here.
Add me to your Google+ Forex Circle
Are you new to the FX market? Learn to trade like a professional with DailyFX!
Signup for this free "Trade like a Professional" certificate course to help you get up to speed on Forex market basics. You can master the material all while earning your completion certificate.
Register HERE to start your Forex learning now!
DailyFX provides forex news and technical analysis on the trends that influence the global currency markets.