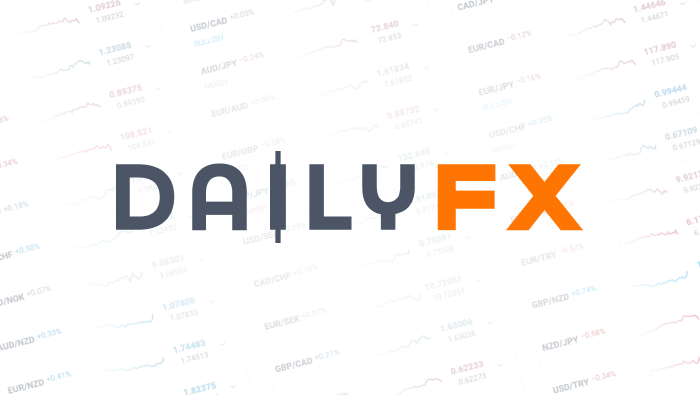 How to Approach The Major European Central Bank Rate Announcement
Talking Points:
How To Prepare For the Announcement

Know Key Levels

Know The

EURUSD

SSI Bias
The thing for the speculator to determine is the line of least resistance – and wait for the moment when the line defines itself. Getting in to early will often cause you to be whipsawed. Best to define areas of resistance, and wait for a breakout. Once prices breakout, the patient trader will have two forces in his favor 1) underlying conditions and 2) traders who were wrong and have to cover their positions.
-Jesse Livermore
The European Central Bank or ECB has been the misery of many FX traders since they unexpectedly cut their interest rates from 0.50% to 0.25% in November of 2013. Since then, many traders have assumed, incorrectly, that the ECB will force the EURUSD to lower levels so they tried to front-run the ECB by shorting EURUSD into these meeting. The rate cuts haven't happened and it's important to understand why not and what could change this development of price action with the upcoming Central Bank Announcement.
How to Prepare For the Announcement
The first thing to understand is what moves markets on an interest rate announcement. It is not necessarily the hiking or cutting of interest rates alone. Rather, a move more aggressively happens on a move against market expectations. The reason for expectations being a key determinant is that institutional money managers want to be the first in the trend so they'll trade in the direction of market expectations.
Learn Forex: Unexpected Rate Cut vs. Expected Rate Hike
Courtesy of Marketscope 2.0
The daily charts above show you that expectations determine the move more than the event itself. An unexpected rate cut drops a currency pair but even an expected rate hike can drop a currency pair because expectations were already priced in. Therefore, the first thing you need to know is what the market is expecting. For the April ECB meeting, the market is expecting no rate change which can bring about one of two events:
ECB Maintains rates as expected and EUR trend remains elevated
ECB unexpectedly cuts rates , and EUR drops towards the 2014 low of 1.3476
However, it's important to note that past meeting where the bank hasn't cut has led to a continuation of the trend dating back to July 2013. Here's a chart that highlights the past ECB announcements. If the trend continues and the ECB doesn't cut like they did on November 7th, 2013, the trend could continue higher. Also, an important note, given that the main rate is at 0.25%, it is seen as unlikely by multiple economists that they would cut to zero based on their monetary policy view that inflation doesn't seem to be slipping as fast as in November 2013.
Learn Forex: Past Reactions on ECB Day
Courtesy of Marketscope 2.0
Know Key EURUSD Levels
Know that you know the expectations, it's important to know another thing. We don't know what's going to happen with 100% certainty. Therefore, it's important to have a clear understanding of what support and resistance levels are in play that could determine a confirmation of trend continuation or a reversal to the downside.
Major resistance: 1.3967 March 13 high
2nd key resistance: 1.3893 Dec. 27 high
1st key resistance: 1.3876 March 24 high
Spot: 1.3750
1st key support: 1.3643 Feb. 27 low
2nd key support: 1.3562 Feb. 12 low
Major Support: 1.3476 2014 Low
If the ECB keeps interest rates on hold and levels of resistance (top side targets) are taken out, that would indicate strength and trend continuation. If the ECB either cuts rates unexpectedly or talks down the Euro at the press conference and the price goes below some of the key support levels that could show a potential turning of trend is developing. The levels above (and drawn on the chart below, can help you through the volatility sure to take place on the ECB announcement.
Learn Forex: Key EURUSD Levels
Courtesy of Marketscope 2.0
Know EURUSD SSI Bias Going into the ECB Event
The Speculative Sentiment Index or SSI allows you to see how FXCM's entire book is positioned on a ratio basis. The SSI is utilized as a contrarian indicator as our Traits of Successful Traders Report showed that retail traders often try to fade strength or add to losing positions an overall short positioning favors trend continuation. As of March 28th, the ratio of long to short positions in the EURUSD stands at -2.50 as 29% of traders are long.
Learn Forex: SSI Bias Remains Net Short Favoring Bull Trend Continuation
Courtesy of DailyFX SSI
The short bias has been prevalent on EURUSD since the pair pushed off the July 2013 low of 1.2754. While the trend has not been straight up, you would definitely be profitable if you held a buy trade since July 2013 as opposed to a sell trade which would show you a loss. This simple sentiment indicator helps you see that if the ECB keeps rates the same and the bias remains negative that the pair could continue its march higher towards 1.40 & beyond into summer of 2014.
Happy Trading!
---Written by Tyler Yell, Trading Instructor
To contact Tyler, email tyell@dailyfx.com
To be added to Tyler's e-mail distribution list, please click here.
Become a Smarter Trader Today
Claim your FREE universal membership to DailyFX Internet Courses & save yourself hours in figuring out what FOREX trading is all about.
You'll get this FREE 20 minute "New to FX" course presented by DailyFX Education. In the course, you will learn about the basics of a FOREX transaction, what leverage is, and how to determine an appropriate amount of leverage for your trading.
DailyFX provides forex news and technical analysis on the trends that influence the global currency markets.