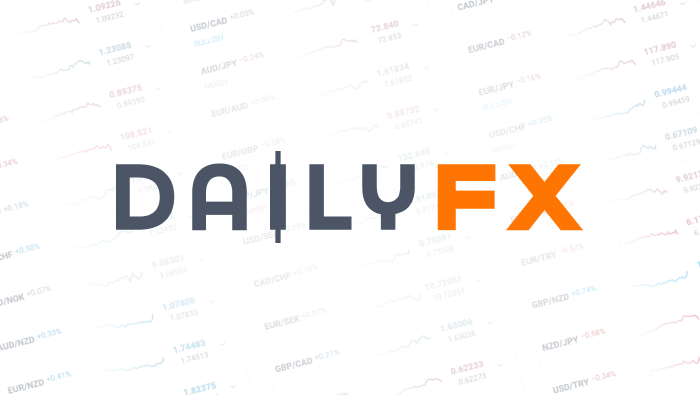 Scalping with MACD
Talking Points:
Scalpers should look to systematize their approaches and strategies.

Multiple Time Frame Analysis can help day-traders see 'the bigger picture.'

Traders can use MACD to initiate positions in a day-trading approach.
When a scalper begins their day, there are usually quite a few questions that need to be answered before ever placing a trade.
What's moving the market this morning?
Which markets are most active?
What drivers (or news) might come out to push the market further?
Is my coffee ready yet?
These are just a few examples… but suffice it to say that those who are day-trading in markets have quite a bit on their mind every single trading day.
We discussed three things that these traders should look to do to minimize that work in the article, Three Ways to Become a Better Trader.
In this article, we're going to look at how day-traders and scalpers can look to integrate MACD into their trading strategy. If you'd like to get more familiar with MACD before moving forward, please take a look at the article All About MACD.
The Setup
Before a scalper ever triggers a position they need to first find the appropriate market environment. For those using Technical Analysis as their primary framework, this often entails Multiple Time Frame Analysis; using a longer-term chart to find the 'bigger-picture' trends.
For fundamental-based traders, Multiple Time Frame Analysis can be helpful; but more important is their outlook or opinion and the fact that that outlook or opinion should mesh with the 'bigger picture' view of what's going on at the moment.
For scalpers, the hourly and 4-hour charts carry special importance, as those are the ideal timeframes for seeing the bigger picture.
After that, traders should look to diagnose the trend (or lack thereof).
A great indicator for investigating trend strength is the Average Directional Index (ADX). Also popular for investigating trends is the Moving Average Indicator.
In the below graphic using a 4-hour chart on GBPUSD, a 55 period Exponential Moving Average is being used as the 'trend tool.' If prices are above the moving average, the trader looks to only scalp to the long side (in the direction of the price relationship with the Moving Average). If prices are below the 55-period moving average on the 4-hour chart, then only short positions are investigated.
Using a 55-period EMA as a 'Trend Tool' on the 4-hour Chart before looking for scalp-positions
Created with Marketscope/Trading Station II
The Entry
After the day-trader has found a promising setup, they then need to decide how to trigger into positions, and MACD can be a very relevant option for such situations.
We looked at how traders can use MACD as an entry trigger in the aptly-named article, MACD as an Entry Trigger.
Because the trader already knows the direction they want to trade in, they merely need to wait for a corresponding signal via MACD to initiate the position.
When MACD crosses up and over the signal line, the trader can look to go long.
After a long position is triggered, the trader can look to close the position when MACD moves down and under the signal line (which is usually looked at as a sell signal, but because you did the 'bigger picture analysis' with the longer-term chart, this is merely a 'close the long signal.')
Scalpers can trigger positions when MACD Signal takes place in direction of their bias
Created with Marketscope/Trading Station II
On the other side of this equation: If the trader had determined the trend to be down on the longer-term chart or if their fundamental bias is pointing lower, they can look for MACD to cross down and under the signal line to trigger their short position.
And once MACD crosses up and over the signal line, the trader can look to cover their short position.
Scalpers can close positions when opposing MACD Signal takes place
Created with Marketscope/Trading Station II
The Context
The aforementioned approach can work phenomenally in a day-trading/scalping approach. But the fact-of-the-matter is that scalping profitably entails a lot more than just a trading plan, and an entry strategy.
Risk management is the undoing of most new traders; and day-traders and scalpers fall victim to this susceptibility even more so than most.
My colleague Walker England discussed risk management specifically for scalpers in the article, The Definitive Guide to Scalping, Part 8: Risk Management.
--- Written by James Stanley
James is available on Twitter @JStanleyFX
To join James Stanley's distribution list, please click here.
Would you like to enhance your FX Education? DailyFX has recently launched DailyFX University; which is completely free to any and all traders!
DailyFX provides forex news and technical analysis on the trends that influence the global currency markets.