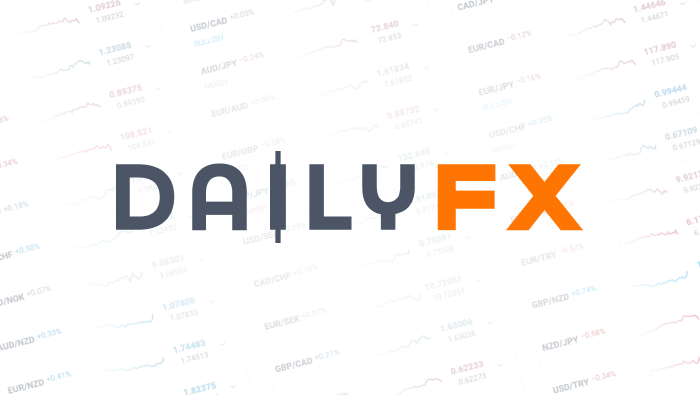 Using MACD Triggers in 3 Different Approaches
Talking Points:
Traders should look to a trigger to initiate entries into positions.
We discuss three different approaches and how MACD can be used as an entry trigger for each.
Three articles ago we taught traders all about MACD; and in the next piece we showed traders how they can use the MACD as an entry trigger for their strategies.
In this article, we're going to show you how the MACD entry trigger can be applied to three different trading approaches.
The Fundamental Trader/Approach
Fundamental analysis can be a great way to generate trade ideas. Much like its sibling of technical analysis, it will never be a panacea; but since trading is more about probabilities than 'out-guessing' the market, having an element of both types of analysis can often allow for the trader to execute on the highest-probability setups available to them.
Fundamental analysis shines most prominently in looking for the 'bigger-picture' moves that might extend for weeks, months, or years. By nature, a fundamental trader is looking for unrealized value in the marketplace at the current time; hypothesizing that changes to CPI or GDP may eventually lead to changes in interest rates which can then, in-turn, drive currency prices.
One look at the Australian Dollar from 2009 through the first half of 2011 illustrates this drive. An expanding Australian economy, aided by the growth of China and increasing prices of metals, saw the Australian central bank embark on a series of interest rate hikes that helped to drive the currency higher. The chart below tracks the value of the AUDUSD currency pair along with the RBA central bank rate at the time:
Interest Rates can be a key driver of currency prices as shown in the Australian Dollar 2009-2011
Created with Marketscope/Trading Station II; prepared by James Stanley
Being long in the currency pair during this type of scenario is pretty great; not only is the trader seeing increases in the spot price, but the rollover that the trader receives is like icing on a really great cake.
The downside of these types of themes is the fact that a fundamental approach is lousy for timing. There are a few ways to time the entry into a position, all of which leave something to be desired since they're disconnected from actual prices in the market.
Traders can look to buy on improved GDP, CPI, or employment prints, but who knows if the market is going to realize that value immediately? It may take weeks or months for a fundamental theme to play out, and this is where a technical entry trigger can be very helpful.
Technical Triggers can be of huge assistance for fundamental trader's timing of entries
Created with Marketscope/Trading Station II; prepared by James Stanley
As you can see from the above chart, adding in MACD to time the entry into the bullish up-trend allowed for numerous opportunities for the fundamental trader to initiate long positions.
The Swing Trader/Approach
Much like the fundamental trader can use MACD as a trigger in the direction of their fundamental biases; the swing trader can integrate this technical trigger into their approaches after determining the longer-term trend.
We outlined such an approach using price action in the article, The Four Hour Trader. In the article, we explained that swing traders can grade trends on the daily chart to decide which direction they may want to trade in that particular market. If the trend is up, traders should look to enter long positions and if the trend is down traders should investigate short positions.
The trend can be graded in a variety of ways. Traders can use price action, looking for series of 'higher-highs' and 'higher-lows,' to denote an up-trend. Or traders can even integrate an indicator such as the 200 Day Moving Average.
After the trend is determined, the trader can move down to the 4-hour chart to look for MACD crossovers in that direction. Traders can look to open long positions when MACD crosses up and over the signal line… and when the opposite happens (MACD moves down and under the signal line); they can look to close the long position.
The Scalper/Day-Trader
Short-term traders should be very familiar with trigger-entries, as the short-term and quick approach needed to trade in these environments will often see numerous triggers every trading session.
Scalpers can use MACD as an entry trigger in a similar way to the swing trader but with a much shorter-term focus for their entries. Traders can look to filter trends on the hourly and four hour charts in a variety of ways to determine the direction that they want to scalp in a market; and then can look to place entries on a shorter-term chart in the direction of those trends.
As an example, let's say that a trader wanted to use a 200-period Moving Average to grade trends on the hourly, with MACD on the 5 minute chart to trigger positions in the direction of that trend.
The chart below shows the full setup applied on a 15-minute chart. Notice that the Moving Average is still based and built on the hourly chart, as we explained in the article Building a Better Indicator.
MACD in a Scalping Approach
Created with Marketscope/Trading Station II; prepared by James Stanley
--- Written by James Stanley
James is available on Twitter @JStanleyFX
To join James Stanley's distribution list, please click here.
Would you like to trade alongside seasoned professionals throughout the trading day? DailyFX On Demand gives you access to DailyFX Analysts during the most active periods of the trading day.
Would you like to enhance your FX Education? DailyFX has recently launched DailyFX University; which is completely free to any and all traders!
We've recently begun to record a series of Forex Videos on a variety of topics. We'd greatly appreciate any feedback or input you might be able to offer on these Forex videos:
Forex – Secrets of Profitable Forex Traders
DailyFX provides forex news and technical analysis on the trends that influence the global currency markets.