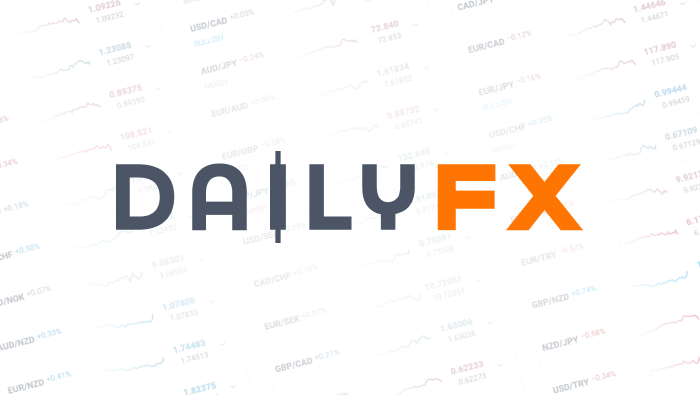 3 Methods to Identify Trend Resumption
Talking Points:
- Why Focus on Trend Continuation?
- What Does A Common Correction Look Like?
- How to Identify the End of a Correction & Resumption of Trend?
"He that spits against the wind, spits in his own face."
Benjamin Franklin, 1774
Traders often love to trade a good story. Who blame them? Few things are as exciting as a story that makes sense and price action that mathes the story as you collect the pips.
Why Focus on Trend Continuation
Trend continuation is where a majority of trend traders enter trades and make money. However trends correct or end. This even develops with trends that come with great stories.
Over the last 12 months, there have been a handful of stories that have populated the headlines of DailyFX which have made for excellent trades. Some of the few that come to mind are the Emerging Market Scare or Canadian Dollar Plummit in January. The Resilient Euro in the last few month of 2013. The Weak USDOLLAR through the No-Taper Call by the Fed on September 18th, 2013. The weak Yen trade through the first half of 2013.
Learn Forex: USDCAD & EMFX Corrections Have Been Frustrating
Presented by FXCM's FXCM Trading Station 2.0
However, trends come to an end. Even if the trend will eventually resume, which we hope it does, trends will at least temporarily correct as profits are taken. This is where the uncomfortable discipline of patience becomes a must as trend traders wait out the correction before the trend resumes.
What Do Common Corrections Look Like?
Corrections can take many forms. The most common correction is known as a 3-wave correction or zig-zag in Elliott Wave terms but there are more complex corrections as well. The more complex corrections are known as triangles like the one that developed on USDJPY from the end of May '13 and lasted 5-months before USDJPY tracked higher in late October.
Learn Forex: The Unfriendly USDJPY Correction of Mid-2013
Presented by FXCM's FXCM Trading Station 2.0
Trend traders are right to fear complex corrections like a triangle. Correction often due trend traders little favor but to waste time and eat up capital as they hope to catch a breakout. Thankfully, there is a simple correction that is easy to spot and easy to wait for it to break that was earlier introduced as the zig-zag correction. If a correction is not easily recognize, it is often best and most profitable to leave it along until a clear breakout develops.
Learn Forex: Multiple 3-Wave Corrections Have Developed on GBPUSD
Presented by FXCM's FXCM Trading Station 2.0
How to Identify the End of a Correction & Resumption of Trend?
There are 3 ways that can help you confirm the end of a correction. While none of these are guaranteed to bring about an incredible trend resumption, they will signal that the momentum is back with the trend. The three methods listed in order of least aggressive to most aggressive are; price breaks of a corrective highs in an uptrend or corrective lows in a downtrend, corrective price channel breaks, and an RSI-break back in the direction of the prior trend.
A price break is what you saw above with the GBPUSD chart. Quite simply, you want a lower high to break in the direction of the preceding trend. This proves to you that short trades against the uptrend are likely getting out of the trade for fear of trend resumption or stops getting hit which can make trend resumption more likely. This method has prevented more bad trades than I can count and for that I'm very thankful for this method.
Learn Forex: Corrective Price Breaks In Direction of the Trend
Presented by FXCM's FXCM Trading Station 2.0
Corrective channel breaks help you see when the ceiling of resistance is soon to break in a downward correction. Allowing channels to light your path can be a simple way to make sure you're not trying to buy the bottom but rather waiting for the market to confirm your analysis. When a price breakout takes place in the direction of the prior trend, you can place a trade above the channel break.
Learn Forex: GBPJPY is testing a Corrective Channel Top Right Now
Presented by FXCM's FXCM Trading Station 2.0
Lastly, an RSI is a surprisingly effective albeit aggressive bet. The reason I say aggressive is that a complex correction can still unfold after an RSI break therefore, this method is better for day traders who are comfortable exiting the same day they enter the trade. Regardless, you look for a trendline break of the RSI Oscillator to show you a momentum swing back in the direction of the prior trend.
Learn Forex: RSI Trendline Breaks Can Help You Identify the End of a Correction
Presented by FXCM's FXCM Trading Station 2.0
Now that you're armed with a method of identifying trend resumption, feel free to try this information out on a FREE Forex Demo Account with access to multiple markets.
Closing Thoughts
For most traders, correction are better left alone. It's important that you have patience to trade well and now you know multiple tools to help you identify trend continuation. Once the correction is over and the trend has resumed, make sure you manage your risk!
Happy Trading!
---Written by Tyler Yell, Trading Instructor
To contact Tyler, email tyell@dailyfx.com
To be added to Tyler's e-mail distribution list, please click here
Tyler is available on Twitter @ForexYell
Become a Smarter Trader Today
Claim your FREE universal membership to DailyFX Internet Courses & save yourself hours in figuring out what FOREX trading is all about.
You'll get this FREE 20 minute "New to FX" course presented by DailyFX Education. In the course, you will learn about the basics of a FOREX transaction, what leverage is, and how to determine an appropriate amount of leverage for your trading.
DailyFX provides forex news and technical analysis on the trends that influence the global currency markets.