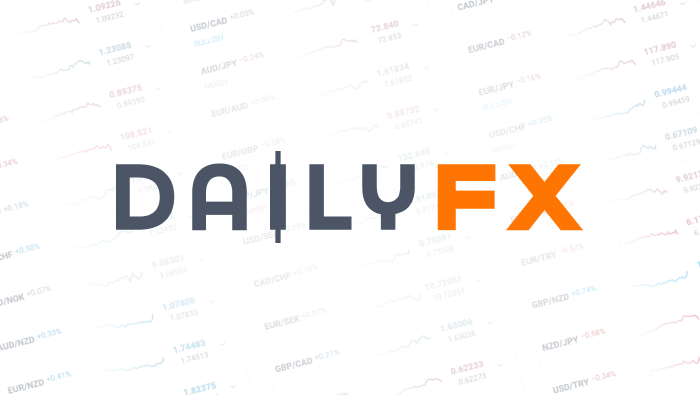 The Price Action Playbook
Talking Points:
Traders can perform technical analysis without any additional indicators on the chart
Price Action can be used to find trends, identify support and resistance, and trigger positions
Traders can look to price action in an effort to enforce effective risk-reward ratios
Over the past couple of years, we've published numerous resources on the subject of price action; and this isn't a theme that's been exclusive to DailyFX. On numerous websites around the internet, the topic of price action seems to be taking on more of the limelight as traders around the world realize the value that it can bring to the table.
Price Action isn't going to help us 'tell' the future any more so than any other indicator: After all, both studies involve looking at the past to simply get an idea for how prices may move in the future; and regardless of how much we may want it to, the past will never perfectly forecast future events.
However, price action can help traders by offering the most clean and accurate view on past proceedings on the chart; and since most indicators use a mathematical function to derive their value, the very fact that price action does not include any functions or translation to read past prices, its message remains pure.
Further, because traders can get the most accurate look at technical analysis, Price Action can make it more possible or simplistic to identify favorable risk-reward ratios; allowing traders to systematically institute The Traits of Successful Traders.
In this article, we're going to touch on some of the more pertinent themes of prices action while providing more thorough education on each point. If you'd like to see additional information, please click on the hyper-linked heading that will take you to an article that will explain that subject matter more thoroughly.
Getting Started with Price Action
In the article Four Simple Ways to Become a Better Price Action Trader, we offer a simple way that traders can get more familiar with the topic. In the article, we teach the basics of Price Action Analysis: How to read trends, how to identify support and resistance, and the basics of triggering a position once an attractive setup has been found.
We also offered the Price Action Primer via Brainshark, which we had put together for traders that wanted a simple and easy introduction to this form of analysis. This is completely free-of-charge and takes about 15 minutes to complete. After clicking on the link below, you'll first be asked to input the information into the 'guestbook' after which the lesson will begin.
The Price Action Primer via Brainshark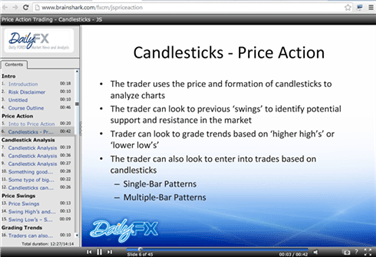 Image taken from Price Action Primer via Brainshark
Price Action to Grade and Trade Trends
One of the more attractive trading strategies available to trader is to notice prevailing trends in the marketplace so that we might look for them to continue.
After all, with the future being unpredictable, this can allow the trader to take a step back and say 'if the biases that have been seen in the market are to continue, I might be able to limit out of a trade.' More attractive is the fact that if the trend doesn't continue, the trader can bail out of the position while mitigating their loss.
Trading trends with price action can allow traders to address The Number One Mistake Forex Traders Make; which is faulty risk-reward ratios.
Because trends often take a 'two steps forward, one step back' pattern as prices move, traders can look to use this to their advantage by buying up-trends cheaply, and selling down-trends expensively. The following picture will illustrate further:
Buying after 'One Step Back'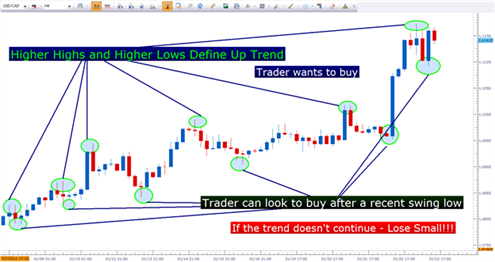 Created with Marketscope/Trading Station II; Taken from Using Price Action to Trade Trends
The goal when trading trends is to keep losses small while maximizing winning positions. By buying after price has made a recent swing low (or selling after a recent 'swing high') traders can keep their initial stops small so that if the trend does notresume, the loss can be small. But if the trend does continue, the profit could be three, four, or five times the initial risk amount.
Price Action as Support/Resistance
One of the more interesting features of price action is that it can show us the exact prices at which reactions or reversals have taken place at in the past. This can be an excellent way to validate or confirm a support or resistance level. In The Three Tenets of Price Action, we looked at two separate ways that this can be done.
The first way that price action can assist with support and/or resistance is through the study of psychological round numbers. This would be like the price of 1.3000 on EURUSD, or 1850 on S&P 500; prices which are round numbers that will often attract stop and limit orders. As prices move into those levels, the stops and limits residing in the area can greatly change the order flow in the market. This can create retracements, or reversals along with quite a bit of potential opportunity.
In the picture below, taken from The Three Tenets of Price Action, we look at AUDUSD and its recent price action as it intersected with the psychologically round level of .9000.
Price Action as Support/Resistance Confirmation/Validation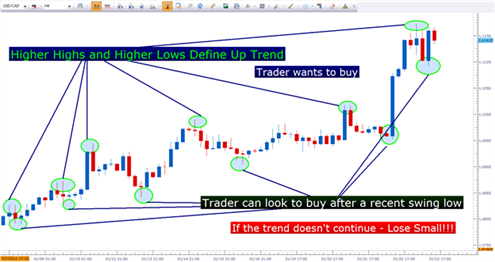 Created with Marketscope/Trading Station II
Notice how, after running into the price of .9000 for the very first time the Aussie retraced 150 pips. Does this mean that the down-trend was over? No – it simply means that there was a pause in the trend after a very strong support level was hit. Traders can use this as an opportunity to sell into the trend at a more advantageous price.
But even if the trader wasn't able to short the Aussie from .9150 when the original trend was coming back, price action can still help locate entries.
Notice how prices eventually broke through the .9000 level, only to come back and revisit old support, as new resistance. This was the first 'Tenet' of price action that we had looked at: During up-trends, old resistance will often become new support, and during down-trends, old support will often become new resistance.
Entering Trades via Price Action
Grading trends and identifying support and resistance is a fantastic benefit of price action; but to take this a step further, we can combine Multiple Time Frame Analysis with Price Action Analysis to get a more granular look at the market to more strategically plot our entry into the position.
We explained this premise in the article, The Price Action Trigger.
After traders have diagnosed a trend with higher-highs, and higher-lows; the trader can wait for prices to begin moving higher off of a recent 'higher-low.'
At this point, the trader can then move down to a lower time frame chart to get a more detailed look inside of that market; and as soon as prices on the lower time frame begin making a series of 'higher-highs,' and 'higher lows,' the trader can look to trigger long in anticipation of the original up-trend coming back to order.
Multiple Time Frame Analysis can assist with entering trades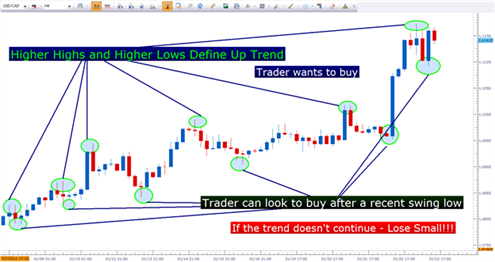 Created with Marketscope/Trading Station II
-- Written by James Stanley
James is available on Twitter @JStanleyFX
To join James Stanley's distribution list, please click here.
Would you like to enhance your FX Education? DailyFX has recently launched DailyFX University; which is completely free to any and all traders!
We've recently begun to record a series of Forex Videos on a variety of topics. We'd greatly appreciate any feedback or input you might be able to offer on these Forex videos:
Forex – Secrets of Profitable Forex Traders
DailyFX provides forex news and technical analysis on the trends that influence the global currency markets.