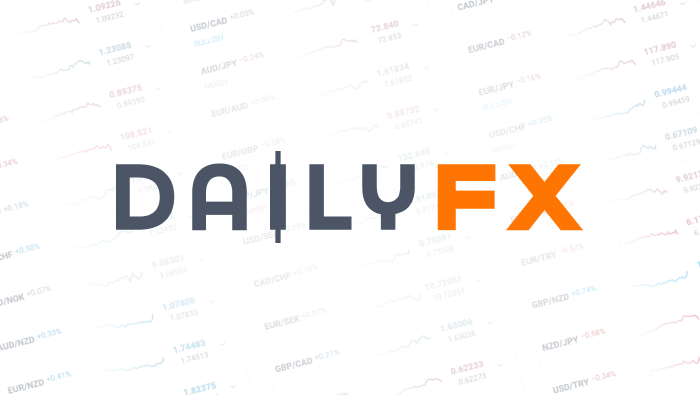 How to Confirm Your Trade with Oscillators to Prevent a Trading Trap
Article Summary: Confirming your trade is an art in of itself. The purpose of confirmation is to be able and take an unrelated indicator and see if you're given a signal similar to your original conviction. However, it's also helpful to see when an unrelated indicator diverges from your original conviction so that you may be better off waiting for a clearer picture before entering. Either way, here are a few ways you can confirm your next trade before entry.
"When a long-term trend loses its momentum, short-term volatility tends to rise. It is easy to see why that should be so: the trend-following crowd is disoriented."
-George Soros
Perfection is not in the lexicon of the technical trader. Instead, we look for trades where there are significant odds in our favor. The way that we will look to see if increasing odds are in our favor is through the use of an unrelated indicator.
Today we will look at two methods to confirm our trades:
On-Balance Volume
Oscillators
While traditional traders from other markets will likely use volume to confirm a trade, there are many more tools at our disposal that we can use to see if the set-up is favoring the profit target over risk at the time of the entry. When trading with volume, investors or traders would have increased conviction on a buy trade if volume is increasing as price breaks through relative resistance and oppositely, if prices drop and volume drops as well, there is evidence of little
conviction, enthusiasm or participation in the down move.
Learn Forex: Confirmation Can Come From Various Trading Tools
One thing that is unique about the FX market is that there is no one centralized exchange like the New York Stock Exchange or NASDAQ. Instead, many over the counter price and liquidity providers stream quotes to brokers to fill orders on both sides of the market to willing buyers and sells. However, it can be helpful to understand that this can be beneficial if something happens that takes an exchange out of commission because in the over the counter market of Forex, you're not forced to clear through one liquidity provider and can instead move to the next.
With the benefit of multiple liquidity providers though does come a surface draw back and that is that there is no centralized method to share definitive volume information. As explained earlier, volume can be helpful because if there is an increase in volume in an up move then you can take that as confirmation or enthusiasm from other market participants that many traders are working to take this move higher. Conversely on a down move, higher volume can show conviction that can cause a new down trend to form.
Reading On-Balance Volume
A valuable tool that can help you see similar information to see if a breakout has conviction is On-Balance Volume or OBV developed by the late Joe Granville in 1976. OBV relates volume to price change so that you can easily measure the relationship between price and volume that is helpful in confirming a breakout as discussed previously. Just like you draw support or resistance on your chart, you can do the same with OBV so that if support is taken out and OBV is heading lower at the same time price breaks significant support or the opposite case with resistance, then you can take that as a confirmation of the move like seen above on AUDUSD that the move may just be getting started.
How Oscillators Can Help You Confirm Your Trades
Oscillators specifically do a great job in helping you see the momentum of a developing trade. For example, in a downtrend, prices are falling and the trend line slopes downward. Oscillators help you measure the speed or momentum the prices are falling similar to the slop of the move. This can help you gauge the speed of the impending set up that you're considering and further more can help you see if momentum is confirming a price trend or is diverging from your original idea showing you that the trade may not be such a good idea right now.
Learn Forex: Overbought or Oversold Conditions Can Help Identify Oscillator Confirmation
A word of caution is in order when using oscillators. They should be viewed with the trend in mind. IN other words, the best set-ups I've found with Oscillators is when a trend looks to have finished a short term correction and is beginning to move higher as the oscillator is moving out of the oversold zone. However, if you're eager to buy a fast moving stock that is showing overbought on the oscillator, then the confirmation would not be present as there could be a correction in price before the trend resumes.
Closing Thoughts
The example above utilized the stochastic oscillators which look at the most recent close price as a percentage of the price range of a specific period of time making it sensitive to recent price action and helpful for traders. However, please note that you can use any oscillator that you prefer. Many traders prefer the likes of the Moving Average Convergence Divergence (MACD), the Relative Strength Index (RSI) or the Rate of Change (RoC) as they are seen as highly effective indicators that traders should become familiar with over their trading career.
Happy Trading!
---Written by Tyler Yell, Trading Instructor
To be added to Tyler's e-mail distribution list, please click here.
Become a Smarter Trader Today
Claim your FREE universal membership to DailyFX Internet Courses & save yourself hours in figuring out what FOREX trading is all about.
You'll get this FREE 20 minute "New to FX" course presented by DailyFX Education. In the course, you will learn about the basics of a FOREX transaction, what leverage is, and how to determine an appropriate amount of leverage for your trading.
You can instantly register for free here to start your FOREX learning now!
Here's another great resource if you're new to FX? Watch this video
DailyFX provides forex news and technical analysis on the trends that influence the global currency markets.