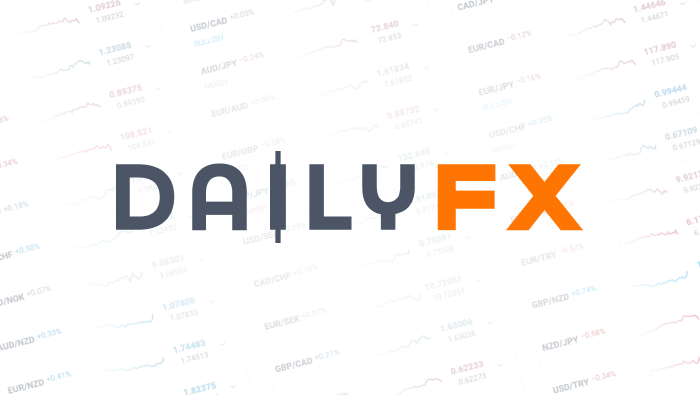 Learn Forex: Price Action Setups - January 22, 2013
Article Summary: Price Action is the study and usage of price and price alone in the trader's technical analysis; as outlined in The Forex Trader's Guide to Price Action. This article will walk through one setup, followed by an update on previous weeks' setups.
After much anticipation, markets received the word they have been awaiting out of Japan, as the Central Bank pledged support towards the 2% inflation target for the Japanese economy.
A target of 2% inflation might seem like a modest goal; but for an economy that's been threatened with constant fears of deflation and contraction; an economy that's only hit 2% inflation twice over the past 20 years, this is a strong, and quite possibly, difficult objective to achieve.
While this undoubtedly signals a clear shift in the Central Bank's posture, the current nature of the FX market makes trading on such a theme much more daunting than usual.
That posture is one of anticipation, in which Central Bank announcements have become the primary driver of currency prices. This posture is unlikely to change anytime soon, at least until economic data indicators begin to show signs of improvement.
Nowhere is this posture more apparent than in Yen-pairings. Notice the chart below of EURJPY from the low that was inset on July, 24th of 2012. This, not coincidentally, is when Mario Draghi pledged European Central Bank support towards the European Debt Crisis. Since then, the pair has ascended more than 2000 pips, and has the potential to run further.
Central Bank Intervention has been primary driver in FX
Created with Marketscope/Trading Station II
But now that the 2% target has been announced, what's going to drive the pair higher?
This is a question being asked by trend traders around the world, and this could lead into the strategy known as 'buy the rumor, sell the news.' This is what will commonly take place when markets anticipate a particular piece of news, and as soon as that news is announced – traders look to close or manage their positions.
This is not too dissimilar than the move that took place in US Dollars in September of last year heading into the widely anticipated announcement of QE3. Starting in June, we saw traders beginning to sell the US Dollar in anticipation of Quantitative Easing Round #3. This continued through June, July, and August – all the way to the beginning of September for the next Federal Reserve meeting.
Trader Anticipation of Central Bank Intervention in USD in 2012
Created with Marketscope/Trading Station II
Notice that less than 2 weeks after the announcement of QE3, the low in US Dollars had already been inset; and the USD began a campaign of strength that has not yet stalled.
This is traders buying the rumor (in this case, selling US Dollars in anticipation of QE3), and selling the news (buying back USD to cover short positions) after the announcement took place.
Is this going to happen in Yen? It still may be too early to tell, but as traders – there is risk in any position that we take; and this is precisely why risk and reward are such important elements of any trade that is taken: At its very best, any trade idea is, at its very best, a hypothesis. And given the potential for the 'buy the rumor, sell the news' phenomena that may take place, there could be a large move in Yen pairs that could justify the risk of taking on an entry.
Yen offers a compelling setup after the recent BOJ announcement
Created with Marketscope/Trading Station II
Sell EURJPY at Market; Stop at 119.00, Limits at 116.50 (1-to-1.4 Risk-to-Reward ratio), and 114.00 (1-to-4 Risk-to-Reward ratio).
Update on last week's positions:
In last week's Price Action setups article, we investigated a short EURUSD position that – at least initially – looked like it might work out beautifully. Within an hour of the article being published Jean Claude Junker offered some scorching commentary to the regards of the Euro being overvalued. Correspondingly, EURUSD moved down very quickly, only to find support and range for the remainder of the week. The stop, at 1.3410, came within pips of getting hit, but the trade remains alive, Approximately 30 pips from the entry of the position last week.
With SSI remaining at elevated levels, and the EURUSD proving unable to break through 1.3400 as of yet, I am comfortable holding in the short position as originally planned, with stops and limits attached.
The previous Price Action Setups article, from January 8, investigated a long EURJPY entry, of which we were fortunate enough to limit out a few short days after the article was published. This highlights the fact that in the currency market, trends and themes can change on the turn of a dime. Risk management is not an option; for the progressive trader – it is a necessity.
--- Written by James Stanley
To contact James Stanley, please email JStanley@DailyFX.com. You can follow James on Twitter @JStanleyFX.
To join James Stanley's distribution list, please click here.
Would you like a customized curriculum to walk you through Trading Education? Take our Trader IQ quiz and receive a full lesson plan with numerous free resources to expand your information arsenal.
DailyFX provides forex news and technical analysis on the trends that influence the global currency markets.