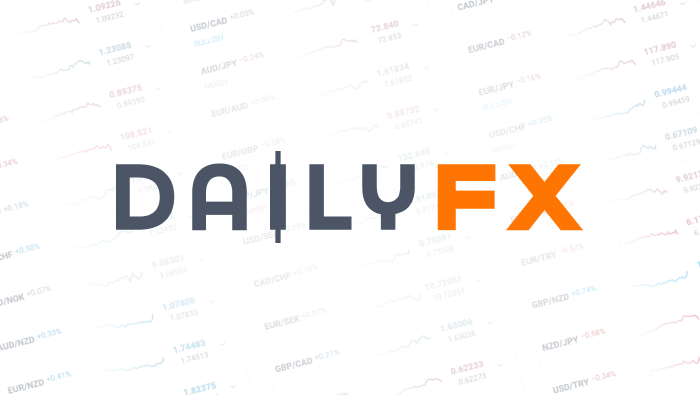 Learn Forex: Price Action Setups - December 4, 2012
Article Summary: Price Action is the study of using price and price alone for the entirety of a trader's technical analysis. This article will include fundamentals, retail-trader positioning, and risk management with entries and support and resistance based around Price Action as presented in The Forex Trader's Guide to Price Action.
This week finds the FX Market ensnarled with numerous fundamental data announcements, as the first week of the month often does. These data releases can greatly impact currency price movements, as many investors and analysts believe these statistics to be foretelling in regards to future advances within those economies.
Such an announcement took place last night, as the Reserve Bank of Australia lowered interest rates 25 basis points (.25%) in an effort to further stimulate their economies. In many cases, such an announcement should entail losses to the currency.
Last night, however, the exact opposite took place as the Aussie rallied to new intermediate-term highs; exposing a key lesson from markets: Even if we did know what the exact data print would be, we still wouldn't know how the market would price such an event.
The economic docket has no fewer than 19 'high-importance' announcements for the remainder of the week after the close of business on Tuesday. These announcements can bring significant volatility to markets, and trader's approaches should be adjusted accordingly.
By using Price Action, traders can focus on the most pure indicator available on the chart: Price. The setups below will illustrate current trading opportunities using Price Action as the primary Technical mechanism of analyzing the chart, while also including fundamentals, retail trader positioning, and a strong focus on risk-management.
Sell AUD/USD at Market; Stop at 1.0515, Limits at 1.0400 (Risk-Reward of 1 to 1.5) and 1.0300 (Risk-Reward of 1 to 3.5)
(Created with Marketscope/Trading Station II)
Looking to take advantage of the recent run-up in price on the heels of the RBA's interest rate reduction, traders can look to sell near previously established channel-resistance shy of the 1.0500 Psychological Level.
The fact that the AUD/USD has stayed within this channel while the USD has weakened massively (pic below) highlights the fact that there has been considerable selling pressure in AUD, and this pair could be the most desirable of the major currencies to look to buy greenbacks.
USD Trend Breakdown in December
(Created with Marketscope/Trading Station II)
Traders can look to take short positions to previously established support of 1.0400 (offering a risk-to-reward ratio of approximately 1 to 1.5) and 1.0300 (with a r:r of 1 to 3.5) respectively.
Breakout Sell USDCAD at .9900; stop at 1.0000 (110 Pips), limits at .9800 (1 to 1 risk to reward ratio) and .9700 (1 to 2 risk to reward ratio)
(Created with Marketscope/Trading Station II)
As you can see from the previously posted US Dollar chart, the greenback has opened the month of December with massive losses. There are numerous possible reasons for such movements, key of which is increasingly optimistic hopes of continued stimulus coming from the Federal Reserve. In our previous setup, shorting the AUDUSD currency pair - we are looking for a reversal of this USD weakness (as we are buying USD by going short AUDUSD). In this setup, we are going to look to capitalize on that weakness in Dollars in the event that the movement continues. This has the added benefit of offsetting losses that may be seen in AUDUSD if this US Dollar weakness is to continue.
Traders can look to sell the intermediate-term lows put in USDCAD by entering short breakout entries at a price of .9900. Traders can place their stop at the level of parity, 1.0000 to appropriate a 100 pip stop.
Traders can then look to take profits at previously established levels of support, .9800 (offering a 1-to-1 risk-to-reward ratio) and .9700 (1:2 risk-to-reward ratio) respectively.
Breakout Buy EUR/JPY at 108.00; stop at 107.00, profit targets at 110.00 (1-to-2 risk-to-reward) and 112.50 (1-to-5.5 risk-to-reward ratio)
(Created with Marketscope/Trading Station II)
One of the strongest trending currency pairs of recent has the benefit of 2 different fundamental themes working in it's favor: Continued hope of European optimism combined with continued hope of further Japanese stimulus.
As such, EURJPY has rallied over 1,200 pips in a little more than 3 months time.
If the market is to see a continuation of 'risk-on,' this could be one of the more attractive options for traders to seek that exposure. However, the massive run that the pair has seen can make entry difficult.
As such, a breakout entry looks to enter ONLY if a new intermediate-term high is made, and in the case of this setup, we're looking for a level of 108.00 for entry into the trade.
If entered, traders can look to stops at 107.00, and profit target levels of 110.00, and 112.50 to afford risk reward ratios of 1-to-2 and 1-to-5.5 respectively.
--- Written by James B. Stanley
To contact James Stanley, please email Instructor@DailyFX.Com. You can follow James on Twitter @JStanleyFX.
To join James Stanley's distribution list, please click here.
Would you like a customized curriculum to walk you through Trading Education? Take our Trader IQ quiz and receive a full lesson plan with numerous free resources to expand your information arsenal.
DailyFX provides forex news and technical analysis on the trends that influence the global currency markets.