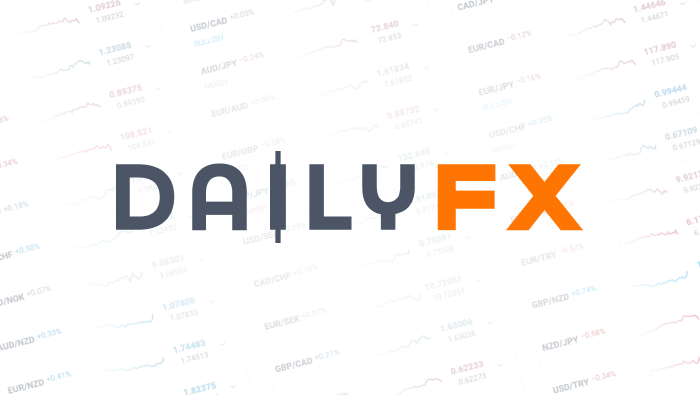 How to Trade Trends with RSI
In our last article, we looked at one of the more popular indicators in the field of Technical Analysis: RSI, or The Relative Strength Index.
As we investigated, RSI can help traders see when price may be overbought or oversold in the marketplace; or to put it very simply – when price may have moved up to high or down too low.
Created with Marketscope/Trading Station II
We then went into one of the primary pit-falls of the indicator; and that lies with the fact that markets can continue to trend higher or lower for an extended period of time; and to traders entering trades with RSI (which is innately counter-trend), losses could mount significantly.
Because of this, RSI is often best suited for trading in a range-bound market with strong risk management. But when looked at from a different vantage point, this pit-fall can actually be used advantageously for traders looking to introduce RSI into a trend-trading approach.
Introducing Multiple Time Frames
Multiple time frame analysis can bring quite a bit of value to traders with many different types of goals and objectives, but this form of analysis may be most beneficial to trend traders that are looking for multiple vantage points when opening trades.
We discussed the study of multiple time frame analysis in the article, The Time Frames of Trading. In the article, we discuss how many traders will use 2 different chart time frames to get a 'birds-eye view' and a more granular picture of the asset they are looking to trade. Doing so allows traders to observe trends or sentiment on a larger scale, and then look for entry opportunities in accordance with what was seen on the larger time frame.
Traders' first coming to multiple time frame analysis will often question which time frames might work best; and the answer to that usually depends on the trader's goals. We shared a table in The Time Frames of Trading that traders can refer to for which time frames may be optimal given the desired holding time of the trade:
Multiple Time Frame Intervals; as presented in The Time Frames of Trading
Using RSI to Trade Multiple Time Frames
After instituting multiple time frame analysis, traders can now get multiple vantage points for their trade setups. The longer-term chart, or 'Trend Chart' in the above graphic, can be used to identify trends that may be taking place in the currency pair, much like we had outlined in the article, How to Build a Strategy, part 4: Grading Trends.
After a trader has found an up-trend they want to buy, or a down-trend they want to sell – RSI can be brought into the equation to assist further.
Traders can then move down to the 'Entry Chart' as seen in the table above, to look for RSI triggers in the direction of the trend.
The picture below will illustrate how a swing-trader, using the daily time frame to grade trends and the 4 hour chart to place entries, would be looking to set up a long position.
Created with Marketscope/Trading Station II
And if a short-term trader had identified a down-trend on the 4 hour chart, they can move down to the 1 hour chart to look for an opportunity to 'sell expensive.' The picture below will illustrate this in more detail:
Created with Marketscope/Trading Station II
--- Written by James B. Stanley
To contact James Stanley, please email Instructor@DailyFX.Com. You can follow James on Twitter @JStanleyFX.
To join James Stanley's distribution list, please click here.
DailyFX provides forex news and technical analysis on the trends that influence the global currency markets.