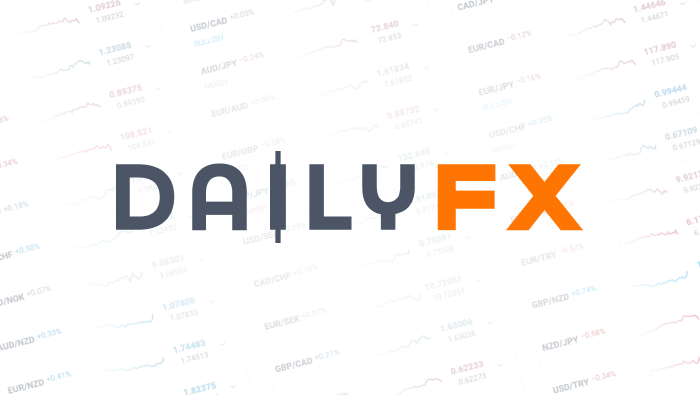 3 Easy Steps to Trade Forex (Part 1)
By James Stanley, Trading Instructor, DailyFX Education
When a person first finds markets and embarks on the journey of becoming a trader, there are many lessons to learn. Success in markets is often going to be contingent on how many of those lessons are picked up, and how well the trader adheres to their trading plan developed around those principals. But before even getting to the stage of creating a trading plan, there are a few important points of emphasis that all traders should know.
In this series we are going to examine 3 of the most important elements of trading that new traders should know. We are going to discuss the subject matter, and then we will offer some additional resources that can help drive understanding even further.
The first area of trading that aspiring speculators are going to want to learn pertains to trends.
Trend simply means the directional bias that the chart has shown in the past.
For example, in the chart below, price had a defined trajectory in an upwards direction:
Created with Marketscope/Trading Station 2.0
In a market environment such as this – traders will generally want to look at BUY positions, looking for the trend to continue to the upside.
Could short trades work here? Sure, there were a few areas where short trades may have been able to have been traded profitably. But the bias is discernibly to the upside, and that can be evidenced as price is continuing to go up. There are clearly more buyers than sellers over the duration of this chart, as price has continued to go up.
On the other hand, markets can exhibit clearly defined movements going in the other direction. The chart below identifies a strong down-trend:
Created with Marketscope/Trading Station 2.0
Once again, this is a situation in which there is a clear imbalance in the numbers of buyers and sellers in the market. By the very fact that price was going down, we know that there was more supply than demand; or more sellers than buyers. Many traders will look to only open SELL positions in these situations.
Identifying the trend can bring many benefits to the trader. Two of the most important benefits are:
Have an idea for the market sentiment exhibited for that particular asset over the time period analyzed
To get a better understanding for which direction they may want to trade in that particular market
Many traders will ONLY take trades on the side of the longer-term trend. This is done in an effort to 'get the trend on your side,' or to 'trade in the direction of the previous bias,' in the hope that that bias or trend continues and works in the traders favor to push price higher (or lower for SELL positions).
There are many ways to identify trend, and this is something that can be customized and done in quite a few different ways so that traders can adjust their trend identification to the specific timeframe and approach they are looking to trade. In the links listed below, we cover a few of the more popular mannerisms of identifying trend.
Over the next 2 articles, we will examine 2 more of the important subject areas of trading that new traders are going to want to be familiar with.
If you'd like to learn more about identifying and trading with the trend, the following links will provide much more information:
DailyFX PLUS Online Video Course- Trend Trading
How to Trade with Moving Averages
--- Written by James Stanley
To contact James Stanley, please email Instructor@DailyFX.Com. You can follow James on Twitter @JStanleyFX.
To join James Stanley's distribution list, please click here.
DailyFX provides forex news and technical analysis on the trends that influence the global currency markets.