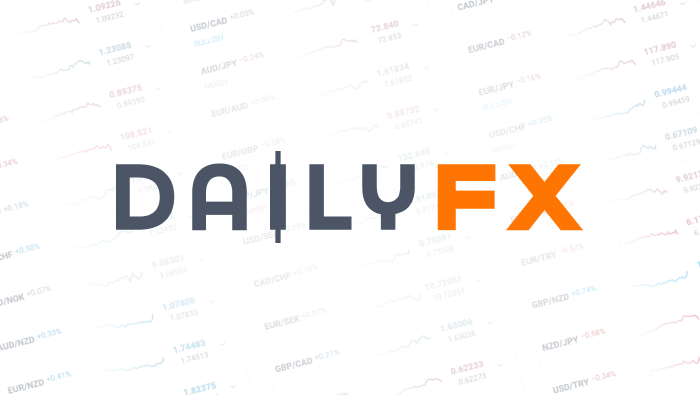 How Volume and Sentiment Points Towards USDJPY Decline
Talking Points:
USD/JPY

has been in a long term uptrend

Volume has begun waning during bullish moves, a bearish signal

Retail sentiment has flipped positive, a bearish signal
I am not normally one to trade against a strong trend, so when I first began seeing sell signals appear in the USDJPY, I was skeptical. It has been moving higher for so long, it is hard to convince myself that it may reverse. But by looking at recent volume levels for the last few price swings and reading the corresponding retail sentiment, the USDJPY could actually move lower.
Sign up for my email list to receive my latest articles and videos.
USD/JPY Volume Decreases During Bullish Moves - Bearish
In my previous article titled, Trading Strategies Based on Volume, Part 2: Confirming Trends, I discussed how important volume can be for confirming a price move. We basically want to see volume increase when price is moving in our preferred direction (and see volume decrease when price is moving in the opposite direction.)
The daily chart below shows the most recent price action we've witnessed on the USDJPY and its corresponding volume. The difference we see in volume when price is rising or falling is very distinct. Each time price rallies, we see a decrease in volume; and each time price falls, we see an increase in volume.
Learn Forex: USD/JPY Daily Chart – Volume Gives Bearish Outlook
(Created using Marketscope 2.0 charts)
USD/JPY SSI Has Flipped Positive - Bearish
I value the SSI above any other trading tool. If you are unfamiliar with how it works, check out this how-to article on using the SSI. As a contrarian indicator, when SSI is a positive number we look to sell; and when negative, look to buy. It sounds too simplistic to work, but I have seen SSI prevail time and time again. It is not guaranteed to be right every time, but I believe it works enough to give Forex traders an edge
.
The chart below shows historical SSI (red and green bars) and price (black line). Over the past two years, we've seen cycles between positive and negative SSI and price's reaction that followed. During the times where SSI was negative (red), price rallied significantly. During the times where SSI was positive (green), price stalled and moved sideways.
Learn Forex: USD/JPY Speculative Sentiment Index (SSI) - Flipping Positive
(Screen capture from DailyFXPlus.com)
We are currently in a stalling phase where price is not moving up or down, but if price is able to break below the nearest swing low of 115.50 and SSI continues to be in the green, it could mark the beginning of a major reversal.
We can access SSI figures every Thursday on DailyFX, or we can access SSI updated twice a day if we have access to DailyFX Plus. For more information on accessing DailyFX Plus, click here.
In Conclusion
The USDJPY has been extremely strong, but there are at least two valid reasons to look for shorting the pair if 115.50 is broken, volume and sentiment. Please perform your own due diligence before placing an actual position on your own account. Better yet, use a demo account to practice trading risk-free before trading with real money. This way you can learn and develop your own strategy before trading live.
Good trading!
---Written by Rob Pasche
To contact Rob, email rpasche@dailyfx.com.
Video Lessons || Free Forex Training
Trading Using Fibonacci (13:08)
Reading the RSI, Relative Strength Index (13:57)
Money Management Principles (31:44)
DailyFX provides forex news and technical analysis on the trends that influence the global currency markets.