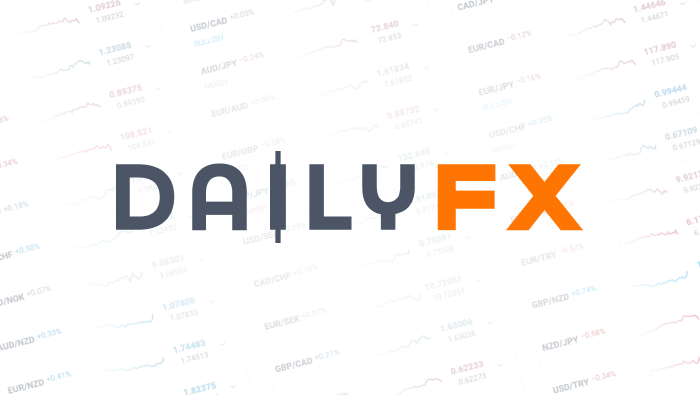 2 Patterns in Yen Provide Key Levels to Watch
Talking Points:
-Equal Alternating Wave Pattern suggests USD/JPY new lows towards 101.61
-Elliot Wave Ending Diagonal pattern suggests USD/JPY new lows towards 101.61
-105.89 and 104.60 are key levels to watch for pattern validation
The Japanese Yen trade for 2013 has been spectacular. The Yen has weakened over 20% in the past 12 months which is a tremendous move for a currency. This means the USD/JPY exchange rate has rocketed higher to levels not seen in the past 5 years.
Strong trends need time correct and catch their breath. With such a strong move higher in the USDJPY, the pair needs a healthy correction before taking on the next larger move.
When analyzing the forex charts for the USDJPY, we are seeing signs of an exhausted move that is prone to a deeper correction. The pair appears to be carving two patterns which both point to price levels below 101.61. These patterns provide us insight on how to manage our exposure should the patterns play out.
Equal Alternating Wave Pattern
The first clue to a deeper correction coming is an equal alternating wave pattern from early December. An equal wave pattern implies a corrective nature of the market and that the whole pattern is likely to get retraced at some time in the future.
Forex Education: USD/JPY Equal Wave Pattern
(Created using FXCM's Marketscope 2.0 charts)
The equal wave pattern began on December 5, 2013 with the low of 101.61. Pink 'c' equals the length of pink 'a' at 103.92. You can see that pink wave 'c' finished at 103.91.
However, this pattern doesn't tell us the timing of when a move might take place. Therefore, to help strengthen our trading around the equal wave pattern, we'll look for other patterns to confirm our bias.
Wedge or Elliot Wave Ending Diagonal Pattern
The USD/JPY also appears to be forming a wedge or otherwise called an ending diagonal pattern. (For more on trading diagonals, see 4 Steps to Trade the Diagonal Pattern.)
Forex Education: Elliot Wave Ending Diagonal Pattern
(Created using FXCM's Marketscope 2.0 charts)
The upward trend has been relentless for the USD/JPY. When you see converging trend lines, it can be a clue that a wedge or ending diagonal is forming. When you think about the sentiment behind the formation, price keeps moving higher creating a series of higher highs, but the oscillators (note the CCI oscillator above) post lower highs. This type of action generally occurs near the end of the immediate trend as traders who are late buy in during the trend's last moments.
From an Elliott wave perspective, ending diagonals form through a series of 5 overlapping waves where wave 4 overlaps the high of wave 1 (blue labels above). Also, waves 1, 3, and 5 subsequently get smaller. For example, wave 3 is typically smaller than wave 1, and wave 5 is typically smaller than wave 3. That is how you get the converging trend lines to form the wedge.
Since we know there is a cap to the length of wave 5 as described above, we can identify specific price points where this pattern becomes invalid.
In the picture above, current wave lengths are:
Wave 1 = 230 pips
Wave 3 = 213 pips
Therefore, according to the pattern guideline of wave 5 being less than wave 3, that means wave 5 should be no more than 213 pips.
When we add 213 pips to the end of wave 4, we get a maximum target of wave 5 at 105.89.
(To learn more about the Commodity Channel Index, or CCI, enroll for this complimentary CCI course and receive a sample CCI strategy at the end. The course will take about 20 minutes to complete.)
Conclusion
The USD/JPY market is showing signs of exhaustion and there are two patterns suggesting lower prices in the coming days. Those who have followed the trend higher may want to consider reducing exposure through their trade size or tightening their stop loss.
There is horizontal support for the pair near 104.60 (purple dotted line). A break below the purple line increases the probability the short term high is in place. If this line is broken, there is an increased probability that we'll see 101.61 in weeks following the break.
Similar to the equal wave, the diagonal pattern tends to retrace the whole formation back to the start. In some cases, the retracement can be very swift. The start of this diagonal began on December 5 at 101.61 so that price is the point where we can consider exposing ourselves to long positions again.
Let me be clear on what I am expressing.
I am NOT suggesting:
**USDJPY will reach 105.89 – I have no idea if it will go that high and break higher. However, if it does break above 105.89, the diagonal pattern is invalid and this analysis is incorrect.
**Shorting USDJPY as a swing trader is a counter trend trade. The trend is up and more pips are available in the direction of the trend than against the trend. That is one of the two main benefits of trend trading.
However, a break below 104.60 would give a higher likelihood to a high being in place and a counter trend move towards 101.61.
As we have discussed previously in our Efficiently Trading the FX Market portfolio, we'll close out the Japanese Yen sell basket if the USDJPY breaks below 104.60. This level is increased from the 102.50 mentioned in the video due to the higher prices reached in USDJPY exchange rate.
---Written by Jeremy Wagner, Head Trading Instructor, DailyFX Education
Join Jeremy for his live Time Efficient Trading webinars weekly inside the DailyFX Plus Live Classroom.
Follow me on Twitter at @JWagnerFXTrader.To be added to Jeremy's e-mail distribution list, click HERE and select SUBSCRIBE then enter in your email information.
See Jeremy's recent articles at his DailyFX Forex Educators Bio Page.
DailyFX provides forex news and technical analysis on the trends that influence the global currency markets.