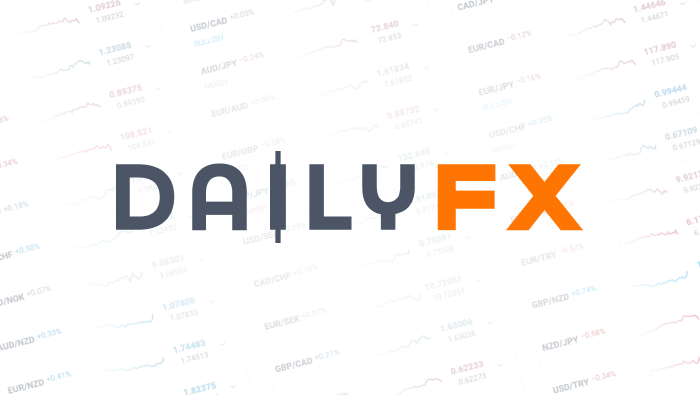 Ichimoku Points to a Strong GBPUSD Set-Up off Cloud Bounce
Article Summary:GBPUSD has spent much of the month above the Ichimoku Cloud signaling a Bullish Market for the pair.If price action tips its hat at trend continuation then here are the levels you can focus on to trade.
"If you trade Countertrend, you are gambling, and although you will often win and have fun, the math is against you, and you will slowly but surely go broke. Countertrend setups in strong trends almost always fail and become great With Trend setups..."
-Al Brooks, Trading Price Action Bar By Bar
Trading against the trend can be profitable. In fact, there are times when you catch a counter trend move that so big that you think you're smarter than the market and that this is where the money is to be found. However, in the long run trading against the trend is often a losing game.
There Are Opportunities against the Trend, but Leave Them Alone
Ichimoku is a trading indicator that helps you see opportunities with the overall trend. That doesn't mean that you won't have losing trades and that doesn't mean that Ichimoku guarantees profitability. It does mean though, that Ichimoku allows you to see counter trend trades as an opportunity for you to enter with the trend at a good price but not as a way to make a quick buck against the overall trend which has all the momentum. In other words, counter trend trading does offer opportunity but it should be seen as not worth the downside risks that come with it like the assumed trend resumption.
The Story of Speculative Sentiment Index
The Speculative Sentiment Index or SSI helps you see in a snapshot the number of traders who are trying to trade against the trend. Over the years, I've come to the conclusion that the majority of traders against the trend are often trading on hope rather than price action.
Learn Forex: Price Drops as Counter Trend Traders Get Hurt
Courtesy of http://www.dailyfx.com/technical_analysis/sentiment
The graph above is taken from our SSI data. The proper way to read it takes some training to get comfortable with using SSI as a trading tool but it is worth it in my opinion. Above you see that going back to late May, traders were net long AUDUSD and have stayed net long AUDUSD as price as shown by the green line has dropped 1,000 pips plus. There were assuredly a few counter trend traders that made money by buying AUDUSD at certain points along the way but the message is clear that the opportunity is with the trend and not against it.
Weekly Ichimoku Trade: GBPUSD Buy Entry Based on Price & Lagging Line Trading Above the Cloud
Entry to Buy: 1.5625
Stop: 1.5525 (recent price support on long wick near bottom of the cloud)
-Long wicks provide a key price action signal that you can learn more about below.
Limit: 1.5785 (conservative with trend target near June high)
If this is your first reading of the Ichimoku report, here is a definitive guide on the versatile indicator:
-Full Candle Bodies above the Kumo Cloud
-The trigger line (black) is above the base line (light blue) or is crossing below
-Lagging line is above price action from 26 periods ago (Bright green line)
-Kumo ahead of price is bullish and rising (blue cloud = bullish Kumo)
Ichimoku is a dynamic tool that can prevent you from needlessly trading against the trend. Even though trading against the trend can be exciting and even profitable on occasions, it should not be seen as the bread and butter for newer forex traders. On the chart above, the GBPUSD trend trade is looking for a move off recent support and if the trend continues we can benefit from a great buy trade at a good price in relation to our risk levels.
Happy Trading!
---Written by Tyler Yell, Trading Instructor
To be added to Tyler's e-mail distribution list, please click here
Take this free 20 minute "Price Action - Candlesticks" course presented by DailyFX Education. In the course, you will learn about the basics of price action and how to use the clues the market is providing to place trades.
Register HERE to start your FOREX learning now!
DailyFX provides forex news and technical analysis on the trends that influence the global currency markets.