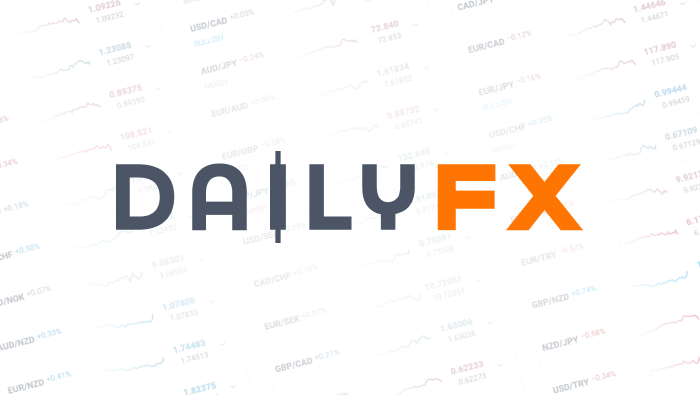 Use Divergence to Determine Market Direction
Article Summary:The has AUDCAD as advanced as much as 656 pips during its latest trend. With news on the horizon, traders turn to MACD divergence for market direction.
With an interest rate decision pending from the Reserve Bank of Australia (RBA), many traders are trying to decide the direction of the Aussie Dollar. While traders have no way to predict the outcome of upcoming fundamental news announcement with 100% accuracy, traders can use technical tools to derive the probability of a market continuation or reversal.
One clue we can defer to for clues about the trend is divergence. Divergence is a technical tool used by many traders, but this one is unique as it compares price to the direction of an indicator. Today we will review the AUDCAD which is currently in a standing 656 pip uptrend. We will look for divergence to determine if there is a potential for a reversal on the pair.
Learn Forex – AUDCAD Daily Trend
(Created using FXCM's Marketscope 2.0 charts)
When measuring divergence, traders should always start their analysis at a common point. When looking at an uptrend as graphed below, traders should measure divergence by pinpointing a series of higher highs. Below these points have been marked with a trendline connecting a series of highs located on a daily chart. With these points spotted, we then want to continue our analysis using the MACD indicator.
In an uptrend we would initially expect the MACD indicator to follow market direction and to be increasing in value. This is not the case as we can clearly see the indicator making lower lows at the same time prices are making higher highs! This is exactly the diverging market conditions that can signal the reversal of a Forex pair. Once this condition has been found, traders can then get ready to apply the strategy of their choosing.
Learn Forex – AUDCAD MACD Divergence
(Created using FXCM's Marketscope 2.0 charts)
Before deciding on a course of action after finding divergence, it is also important to understand that markets may diverge or an extended period of time. As with any technical tool divergence is designed to help give an interpretation of price. This may be difficult for new traders who spot divergence for the first time and then expect price to immediately change course.
To combat the limitations of a divergence signal, traders may opt to wait for a zero line crossover or a price breakout to new lows before entry Risk management is also important. It is recommended to use a positive Risk: Reward setting when trading divergence. A stop should always be in place in the event that a trend change does not occur.
To contact Walker, email WEngland@FXCM.com . Follow me on Twitter at @WEnglandFX.
To be added to Walker's e-mail distribution list, send an email with the subject line "Distribution List" to WEngland@FXCM.com .
Been trading FX but wanting to learn more? Been trading other markets, but not sure where to start you forex analysis? Register and take the Trader Quiz where upon completion you will be provided with a curriculum of resources geared towards your learning experience.
DailyFX provides forex news and technical analysis on the trends that influence the global currency markets.