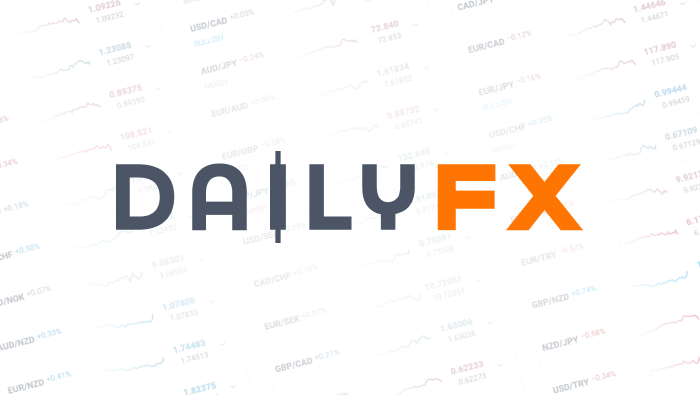 Learn Forex: Ichimoku Breakout on GBPUSD Warns Of Further Drops
Article Summary: Ichimoku visualizes price in relation to existing and new trends and allows time to confirm a trading signal. Because we want to trade with the trend and not against it, Ichimoku can be an invaluable tool.
Price is often overstated as the most important indicator in trading. Without a doubt, price is important, but equally important is time. If price action hits a certain level but can't stay there for more than a few ticks before it is rejected, then time has filtered out the validity, at least currently of the price.
When time is combined with price, as a trader, you're bringing together two key concepts in trading. Ichimoku is built on a dual foundation of time and price to bring you a signal. The reason for combining time with price is because if a price level is to be valued by the market and your trading decisions going forward, price needs to be accepted by spending time at a certain level. If price hits a level and is then rejected right away, it's safe to say that the price was too extreme and will likely not hit those levels anytime soon.
In Candlestick charting analysis, long wick signals are based off price acceptance / time rejection. Many traders will use long wicks to enter counter of the move that ended in a long wick and place a stop below because the time rejection of the price is such a strong signal. This happened over the last few years with major news events like the Swiss Bank Intervention and the Tsunami in Japan in 2011.
Learn Forex: Price & Time were not accepted together on this EURCHF trade in late 2011 as the Swiss National Bank Intervened
(Created using FXCM's Marketscope 2.0 charts)
Candlesticks heavily rely on time and price and are combined to bring a full picture with Ichimoku to a trade set-up. (If you would like to add Candle stick trading to your arsenal, register to take this free online Candlestick Trading course so you know how to recognize the real-time signals that Candlestick analysis provides.)
How Ichimoku Filters Time & Price before Producing a Signal
Let's look at this week's Ichimoku Signal, Short GBPUSD. One of the first things you notice after the cloud when looking at Ichimoku is that lines are offset. The cloud is pushed forward 26 periods with the default setting and there is also a lagging line which sits back 26 periods. Have you wondered why this is?
Offsetting is to allow price to be filtered by time. Because of this offsetting, we will never catch 100% of the move. However, that's OK because trying to catch 100% of a move will put you into more trades than you should probably be in which can result in a low win percentage. By allowing time to filter price, we usually jump into a trend a third of the way through, which allows us to enter higher probability trades.
Learn Forex: Price combined with time lies at the center of an Ichimoku trade
(Created using FXCM's Marketscope 2.0 charts)
Looking above, we wait for price to break below the cloud. This takes time to develop which is a main point with Ichimoku because the other half of entering high probability trades is avoiding low probability trades. If this is your first reading of the Ichimoku report, here is a recap of the rules for a sell trade:
-Price is below the Kumo Cloud
-The trigger line (Tenkan-Sen) is below the base line (Kijun-Sen) or has crossed below
-Lagging line is below price action from 26 periods ago
-Kumo ahead of price is bearish and falling (displayed as a orange cloud)
Optional Filter: Entry price is less more than 300 pips away from the Kijun-Sen / base line as it will likely whip back to the line if we enter on an extended move.
With the chart above, we've been short since the first full candle closed below the cloud on 1/17. Because the other Ichimoku rules were met with the Trigger Line (Black) already below the Base Line (Baby Blue) before entering a buy trade.
Ichimoku Trade: Sell GBPUSD As all rules above are aligned on the chart
Stop: 1.6015 (top of the cloud)
Limit: 1.5630 (as of current price, this limits the risk to 1x the profit target)
If you've ever attended my Thursday morning strategy sessions (email me for trial access), you'll hear me state that at the heart of Ichimoku is displayed in dynamic fashion, two halves of the market (future and past), plus time to give you trading signals. No trading system is perfect and that includes Ichimoku but the ability to combine time and price to give you higher probability trades makes this a system that won't run out of style any time soon.
Happy Trading!
---Written by Tyler Yell, Trading Instructor
To contact Tyler, email instructor@dailyfx.com.
To be added to Tyler's e-mail distribution list, please click here.
Take this free 20 minute "Price Action - Candlesticks" course presented by DailyFX Education. In the course, you will learn about the basics of price action and how to use the clues the market is providing to place trades.
Register HERE to start your FOREX learning now!
DailyFX provides forex news and technical analysis on the trends that influence the global currency markets.