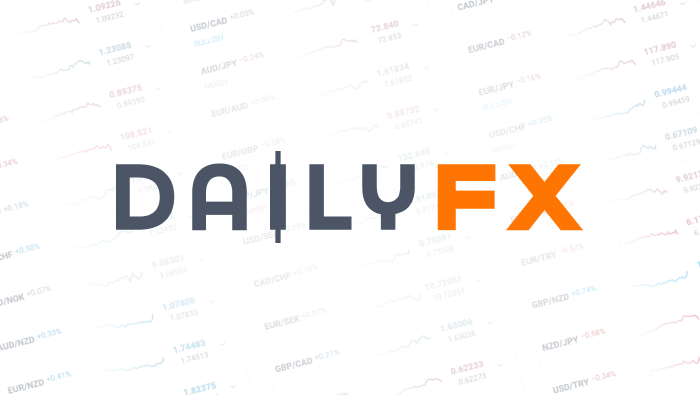 Learn Forex: How Ichimoku Tells You Why & When to Enter Forex Trades
Article Summary: As long as trends are present and markets are moving, the Ichimoku indicator shows you optimal entries in the direction of the trend. In the midst of the 900 Pip USDCHF Downtrend, Ichimoku points out a potential entry.
Trend trading in Forex with Ichimoku allows you to do something that many traders have a hard time grasping. Many traders try and fail to pick tops and bottoms. Picking tops and bottoms comes from the idea that you must buy low and sell high or sell high and buy back low.
Trend traders are different and trend traders with Ichimoku have an edge to protect against picking tops and bottoms. When Ichimoku is applied to the chart and you start to filter all moves that are consistently on one side of the cloud, you'll be more prone to look at counter trend moves as entry points and not as a tops forming or a bottoms forming. As you can imagine, in a down trend, there can only be one legitimate bottom with many false bottoms. With Ichimoku, you can play the numbers by taking as many trades as your equity allows and continue taking signals in the direction of the trend until the trend turns.
Learn Forex: USDCHF Down Trend with Many Lower Highs & Lower Lows but no legitimate bottom
Referencing the daily USDCHF chart above, you can see how frustrating it would be to attempt to buy low and sell high. Since the middle of July, you would have been painfully buying low and selling lower at a loss more often than not. That frustrating experience is why we recommend trading with the trend.
When trading with the trend, Ichimoku does a lot of the analysis for you once you know how to read the indicator. Here is Ichimoku applied to the same Daily chart as above. Once we moved through the cloud, we're in a downtrend and we now look only for sell entries and ways to add to our position if we deem appropriate in the direction of the trend.
Learn Forex: USDCHF Downtrend with Ichimoku applied helps to spot trends and trend entries
Answering Why & When to Enter With Ichimoku
The most fundamental thing that Ichimoku clarifies for you is the direction of the overall trend. When price is below the cloud consistently, you should be looking for strong set ups to get in and stick with the trend as long as price stays below the cloud. That is why you use Ichimoku, to analyze a trend quickly and ride out the trend until it's over.
Timing when to get into the trend is a good deal more difficult than determining if the chart is moving from the upper left to the lower right in a down trend or the lower left to the upper right in an uptrend. For timing entries, we look beyond the cloud to the moving parts of the system and the rules that accompany trading with Ichimoku.
The classic Ichimoku Rules states that favorable sell entries are present if the following criteria are met:
-Price is below the Kumo Cloud
-The trigger line (Tenkan Sen) is below the base line (Kijun Sen) or has crossed below
-Lagging line is below price action from 26 periods ago
-Kumo ahead of price is bearish and falling (displayed as an orange cloud)
-Entry price is not more than 150 pips away from the Tenkan Sen / trigger line as price will likely whip back to the line if we enter on an extended move.
Ichimoku Trade: Sell USDCHF at Market
Stop: 0.9300 (Currently Top of the Cloud)
Limit: 0.9000
Scaling In To a Trend with Ichimoku
Scaling into a trade is a multiple entry method that traders will use to limit upfront risk by adding or pyramiding into a trade only if the trade is moving in your favor. Because scaling into a trade often has you breaking up your total position sizes into thirds or more, it's important to note the total exposure you're willing to accept and come into the market fractionally as signals present them self.
The Ichimoku method you can use for scaling into a trade worthy trends is the Kijun Sen or Baseline crossover. When trading a trend, it's often seen as most beneficial to enter on pull backs in the direction of the trend. By trading when price goes against the overall trend but then crosses back through the Baseline in the direction of the overall trend, you allow the trend to reassert itself and you time a favorable entry.
Learn Forex: Timing Trend Entries or Scaling In Opportunities When Price Back Through Kijun Sen
Now that you know that a lot of new traders are trying to pick tops and bottoms, you can use Ichimoku to take advantage of the point that a lot of them give up on their new positions and the trend continues. There are always a good number of trends out there in financial markets and Ichimoku can be a rare tool to help you identify and trade all of them.
Happy Trading!
---Written by Tyler Yell, Trading Instructor
To be added to Tyler's e-mail distribution list, please click here.
Pick up directional clues from the market. Use the price movements to paint a picture of potential future moves.
Take this free 20 minute "Price Action - Candlesticks" course presented by DailyFX Education. In the course, you will learn about the basics of price action and how to use the clues the market is providing to place trades.
Register HERE to start your FOREX learning now!
Would you would like access to a Forex trading classroom with live and easily accessible archived sessions
DailyFX provides forex news and technical analysis on the trends that influence the global currency markets.