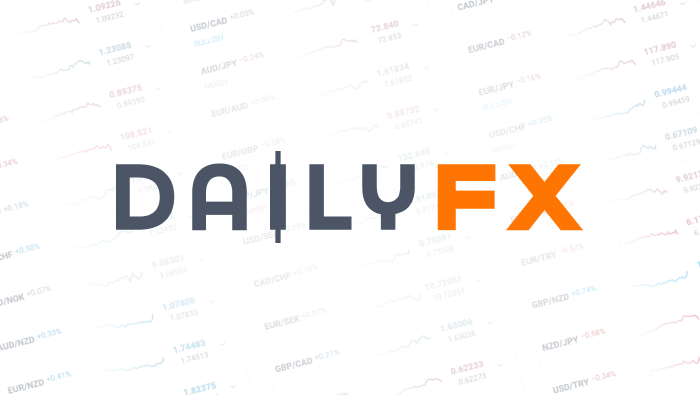 USD/DKK Consolidates as UK Oil Breaks to Lower Lows
The USD/DKK (US Dollar/ Danish Kroner) has a high inverse correlation to UK (Brent) Oil. Denmark is a large producer of oil on the Norse Sea and it is estimated over DKK 20-27 billion in revenue is taken in each year from sales. As demand for oil steadily increases the Danish economy has been set to prosper while claiming prospective energy dependence for years to come.
Since topping out last year in May 2010 at 6.2619 the USD/DKK has maintained a downward trajectory. The pair has currently bounced off its yearly low at 4.9901. During the same time frame UK (Brent) Oil has also enjoyed a run-up in price. However, price has currently retreated over 15% from yearly highs at $122.87 to present levels. If the USD/DKK follows UK Oils lead, it may signal further gains and a change of trend for the pair.
Price Action
Taking price into a 4H chart, we can view price consolidating in a classic triangle pattern. This will warn us of an imminent breakout on the horizon for the USD/DKK. Regardless of the direction of the break, we can use entry order to bracket the market. Entry's to buy should be placed over the May high at 5.3371. Sell orders should be placed below support under the 5.0748 price handle.
Trading Opportunity
My preference is to bracket the USD/DKK with entry orders awaiting a breakout on the pair. Buy entry's should be placed over 5.3370 and sell orders under support near 5.0760. Stops should be set away 1,500 pips on both trades and looking to take 3000 pips profit on limit orders. This will offer a firm 1:2 risk reward ration on the position.
Alternative scenarios include price consolidating further prior to a breakout.
Walker England contributes to the Instructor Trading Tips articles. To receive more timely notifications on his reports, email instructor@dailyfx.com to be added to the distribution list.
DailyFX provides forex news and technical analysis on the trends that influence the global currency markets.