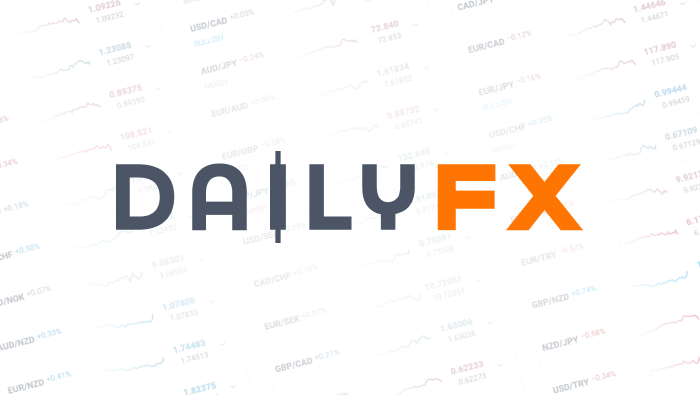 Seeing the Forest from the Trees – GBP/CAD Priming for New Lows?
One of the primary points that we teach in the DailyFX Trading Course is the importance of trading with the Trend. The longer-term trend that is exhibited on a chart can often times help us see the manner in which sentiment has changed on an investment over a given period of time.
For example – if we look at the Weekly chart below, we get the idea that this currency pair has been in an extended down-trend for quite a long time. Many human beings, by default – want to try to buy in these situations; under the presumption that 'price can't go any lower,' or that 'it's bound to go up from here.'
Created with Trading Station 2.0/Marketscope
However, many astute traders learn that with trading in the direction of the trend can generally offer more amenable trading scenarios. While Trading in the direction of the trend doesn't ensure success on every single trade – it often gives professional traders the edge they need to allow their trade, money, and risk management to do their jobs in the quest of profitability.
During extended, long-term trends, price will have a tendency to 'congest,' or 'consolidate,' and these situations can often-times that can prove challenging, particularly for newer traders. Below is the Daily Chart of price action taking place where the above weekly chart had left off.
Created with Trading Station 2.0/Marketscope
While it may appear as though there were some bullish tendencies in the above chart, most traders would agree that volatile, unpredictable movements in price would make it difficult for traders plotting long positions. Some traders entering short positions could have very easily seen adverse results as well, potentially getting stopped out.
But another primer that we teach in the DailyFX+ Trading Course is that no trader – regardless of how successful they are, how long they've been trading, or how much money they have – can predict what will happen next on the chart. A Trader can only control their trade, risk, and money management. Risk is going to be present in any trade that we place – for that everlasting relationship between potential reward and risk is prevalent across the money-line.
When I scroll out on the chart – and look at the long-term trend, as well as the intermediate term congestion that's been faced on the pair – I find that setup that I'm looking for; and that's the setup that offers me a potentially advantageous risk/reward ratio. In the chart below, I've identified the intermediate term Swing-High on GBP/CAD at approximately 1.61584 (~400 pips from current market price). If the pair can continue in this trending direction, continuing to make new long-term lows, I could be looking at a potential reward greater than 900 pips.
Created with Trading Station 2.0/Marketscope
Will this trade work 100% of the time? No…. but no strategy or setup offers that. If this trade works out in the way that I've charted it, I can be profitable on these types of setups even if I'm only winning on 1 out of 3 trades (Assume 2 losers at 400 pips, and 1 winner at 900 pips (900 – (2 x 400) = 100 pips net)).
On top of that – I get the advantage of having previous momentum on my side. If this pair has a quick run to the downside (but doesn't quite attain my profit target), I get the option to move my stop to breakeven – removing my initial risk from the table so that even if the pair moves against me – I don't have to take a loss.
This is what we teach in the DailyFX+ Trading Course. No trader can tell the future, or control price. But that's not what trading is about. Trading is about controlling the factors that we DO have control over – trade, risk, and money management.
If you haven't joined us in the DailyFX+ Trading room yet, please feel free to come by and see what we offer to all Live FXCM Clients. On top of the DailyFX+ Trading Course, we host live webinars 3-4 times per trading day in which we chart and diagram our trades, and student-traders can ask us questions in real-time about strategies, setups, or current market conditions. You can navigate directly to the DailyFX+ Trading Room from the link below:
If you don't yet have a live account with FXCM, you are certainly welcome to request trial access to the DailyFX+ Client Suite that is available to every live FXCM Client. You can request trial access from the following link below (sign-up field located to bottom right corner of page):
To join James Stanley's distribution list, please click here.
Thank you very much for your time, and Happy Trading!
DailyFX provides forex news and technical analysis on the trends that influence the global currency markets.