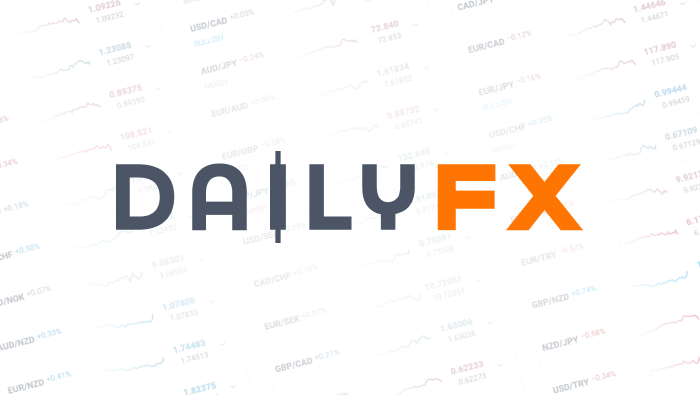 Bearish GBPUSD Re-considered above 1.4040/80. Keep an Eye on USDollar Direction
Bias: Bearish GBP/USD Re-considered above 1.4040/80. Keep an Eye on US Dollar Direction
See How FXCM's Live Clients Are Positioned in FX & CFDs, Click Here
Point to Establish Short Exposure: On Retracement Above 1.4041
Spot: 1.3905
Target 1: 1.3750 1.618% Fibonacci Extension
Target 2: 1.35006 January 2009 Low
Invalidation Level: Close above 1.4577 February 10 Corrective-Lower High
Fundamental & Technical Focus:
In late February, 'Brexit' quickly became a household world as the value of GBP dropped across the board to levels not seen in years. In short, a 'Brexit' would have negative effects that in-and-of-itself makes the likelihood of a 'Brexit' vote earning the majority view seem implausible. However, this does not mean that the market cannot avoid pricing in such an event. You can read much of what you need to know about the 'Brexit' vote on June 23 here.
Cable Continues To Test Channel Support
Now, you have an environment that appears to favor GBP selling, more on this later, but at the same time would be hard to manage risk well if you entered on a day where the price touches the lowest levels since 2009. In other words, the market is very weak, but selling these levels could leave a trader open to unacceptable risk. A tool created at FXCM shows how GBP is performing on a relative scale using a 4hr chart and 200-period moving average compared to other major currencies.
A better approach would be to keep an eye out for an opportunistic bounce to turn bearish because it does not appear that a price low is in place yet. Some of the levels that could be close to a price low is a 1.618% Fibonacci extension near 1.3745 or the January 2009 low of 1.35003. As noted on the chart above, I will be looking for an entry around 1.4050 to re-enter the downtrend.
Another component of this pair worth watching is the US Dollar. While the US Dollar has lost its top spot that it held alongside the Japanese Yen in January, we have seen bouts of strength especially against weak currencies like EUR & GBP. Given what we've hear from the Federal Reserve over the last month, most notably that they haven't ruled out negative interest rates and are the Fed is asking banks to prepare for such an environment, it does bring further doubt into the long-term bullish US Dollar story that is Fed-led.
Should the US Dollar see a new leg higher and aggressively higher at that, it may be due to more pain in emerging economies or with counterparts like commodity currency producing nations or other G4 nations like Britain, EU, or Japan.
Right now, our Trader Sentiment Indicator SSI continues to provide a bearish bias. The reading on SSI for cable sits close to the most extreme reading for majors with a 2.0055, which favors the view that the British Pound likely has room to trade lower with 69% of traders currently long. We use our SSI as a contrarian indicator to price action, and the fact that the majority of traders are long provides a signal that the GBPUSD may continue lower. The trading crowd has grown further net-long from last week. The combination of current sentiment and recent changes, gives a further bearish trading bias and could favor the short re-entry on a retracement.
Key Technical Levels:
GBP/USD – Oversold (trading around third standard deviation) Bounce Likely To Provide Better Selling Levels
2nd Resistance: 1.4155 January 19 Low
1st Resistance: 1.4028 Feb. 24 high
Spot: 1.3905
1st support: 1.3834 February 29 Low
2nd support: 1.3750 1.618% Fibonacci Extension
Trade Setup:
I am looking to sell GBPUSD on a retracement with a stop above the weekly R1 resistance level at 1.4250. A retracement could be volatile as many polls are coming out in anticipation of the June 23 'Brexit' referendum so smaller positions should be used. Sentiment shows the move could have legs to the downside as retail leveraged traders continue to try and buy low against a strong trend. The long-term chart above going back to 1994 shows that a retracement could provide a nice opportunity to rejoin the downtrend on a test of the January 2009 low at 1.3500. This target aligns with a favorable risk: reward ratio that our Traits of Successful Traders report found to be one of the best things a trader can do to ensure long-term sustainability in your trading.
To receive Tyler's analysis directly via email, please SIGN UP HERE
DailyFX provides forex news and technical analysis on the trends that influence the global currency markets.