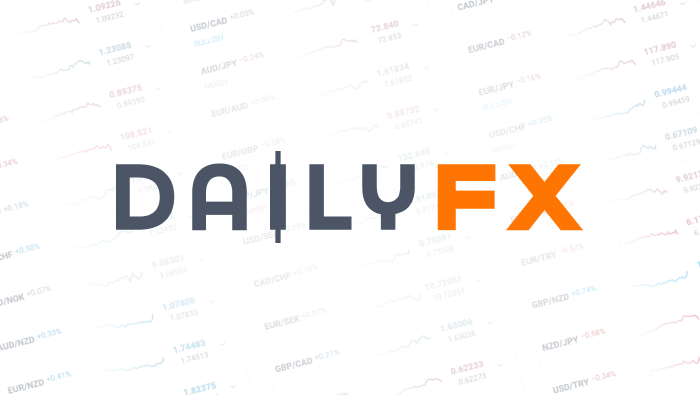 Is There Hope For the DAX 30 Below the 200-Week Moving Average?
Point to Establish Short Exposure: Retest of 21/34-Week Moving Average ~10,085
Spot: 9,400
Target 1: 9074, 200 Week Moving Average
Target 2: 8,335, October 2014 Low & 61.8% Retracement of 2012-2015 Range
Invalidation Level: Close Above 11,432 (Late November Corrective High)
Bearish Technical Level Approaching
A long-term technical support level is about to be tested, and how the German DAX reacts to this level is very important for the eroding confidence in the market. The key level is the 200-week moving average sits at 9,074, and the GER30 has been above this level since Q2 2012.A break below could continue to take the air out of the sails that have built up and sustained through ECB's QE.
Trader Sentiment Favors Further Downside As Confidence Drops
Sentiment right now seems to be flashing two signals, first that contrarian signals are waning, and that Investor Confidence is waning. Both signals show that selling the GER30 may be the path of least resistance should resistance hold. Going back to late November, an Institutional & Private Investor confidence survey conducted by Cognitrend shows a steady drop from near 60% Bullish Sentiment to near mid-40%. At the same time, Daily FX Speculative Sentiment Index shows traders fighting the downtrend to a ratio of ~2.900 whereas there are nearly three times as many shorter-term buyers as there are sellers, which is a contrarian sell signal.
Chart:
Global Market Route
Today, London's FTSE 100 entered a bear market dropping 20% from the peak, as did the MSCI All Country World Index. The German DAX is currently down ~25% from the April '15 peak, and other European markets as Spain & Frances continue to feel the pain along with the Japanese Nikkei.
Last time we had a move of this measure, which was greater than the current 25% drop was in 2011. The 2011 move was amidst the European Sovereign Debt Crisis, US Government Shutdown, & Gold Top. A move in the current market similar to the 2011 drop would take us near 8,100 that is conveniently near the target on the bearish DAX view.
GER30 Resistance & Support Levels
Second resistance: 10,639 34-WMA
First resistance: 10,341 21-WMA
Spot: 9,385
First support: 9,074 200-WMA
Second support: 8,335, October 2014 Low & 61.8% Retracement of 2012-2015 Range
Trade Setup:
Selling into resistance is my idea of a reasonable trade. Especially when the macro backdrop and sentiment picture aligns with the trade idea, so that Risk Reward is maximized. Tomorrow is the ECB announcement, and there may be a bounce on the discussion of more QE, but that likely will not change the big picture. Any move higher into the 21 & 34- Week moving average would provide a better level to sell with a stop above 10,800 and an invalidation of the downside view with a move above 11,432, the late November high.
Should the market provide those levels, the 200-wma, and global market sentiment will help explain where we are going from here. A break and daily close below the confluence of support of the August 24 low and 200-week moving average around 9,074 would open up considerable downside. For the timeframe of this trade, roughly 2-3 weeks, the preference would be for a move toward the October 2014 Low & 61.8% Retracement of 2012-2015 Range at 8,335. A move toward the 21 & 34-week moving averages would enable a short GER30 on strength with a tight risk: reward with a stop above 10,800. This target aligns with a favorable risk: reward ratio that our Traits of Successful Traders report found to be one of the best things a trader can do to ensure long-term sustainability in your trading.
DailyFX provides forex news and technical analysis on the trends that influence the global currency markets.