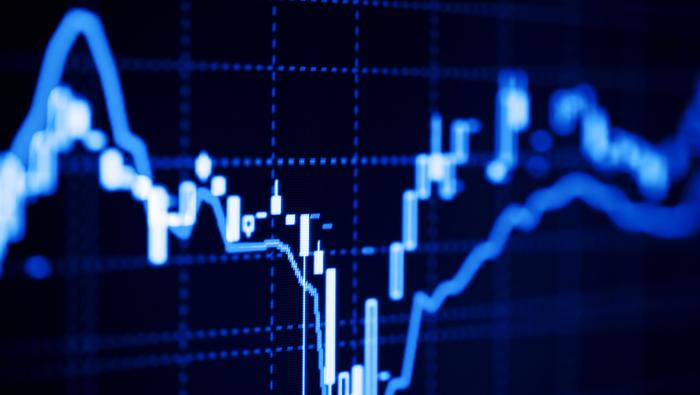 Bond Bull: Bullish US 10Y as Peak Hawkishness Nears
Bond Analysis & News
Peak Hawkishness Nearing

Major Resistance at 3-3.25%
Peak Hawkishness Nearing
Since the start of the year, global bond yields have seen a tremendous rise in response to increased inflationary pressures and the subsequent aggressive repricing of tighter monetary policy. However, my view is that we have hit or near to peak hawkish pricing of global central bank tightening.
Firstly, the Bank of England who last week noted that judging by the current market path of interest rates, inflation would undershoot their target by the most since GFC (at 1.3%) over the forecast horizon. Not only that, some members on the MPC have signalled that further tightening may not be appropriate over the coming months, given the soft growth outlook.
At the same time, market pricing for ECB policy looks far too optimistic with 90bps worth of tightening priced in. Keep in mind, that in light of the protracted Russian-Ukraine war, growth in the Euro Area is expected to remain under pressure. Therefore, while they will most likely hike in the near future and perhaps as soon as July, hiking the depo rate four times this year is unlikely.
Elsewhere, other global growth engines have begun to stall, notably China as the country pursues its zero-Covid policy thus exacerbating supply chain disruptions.
Regarding the US, the chance of a 75bps hike from the Federal Reserve has diminished substantially in light of the sell-off across global equities.
With these factors in mind, alongside the fact that the US 10yr is at major resistance around 3-3.25%. This could be a good area to look for lower yields towards 2.4-2.5% going forward. View would be wrong if the 10Y breaks through the 2018 high (3.26%) to 3.3%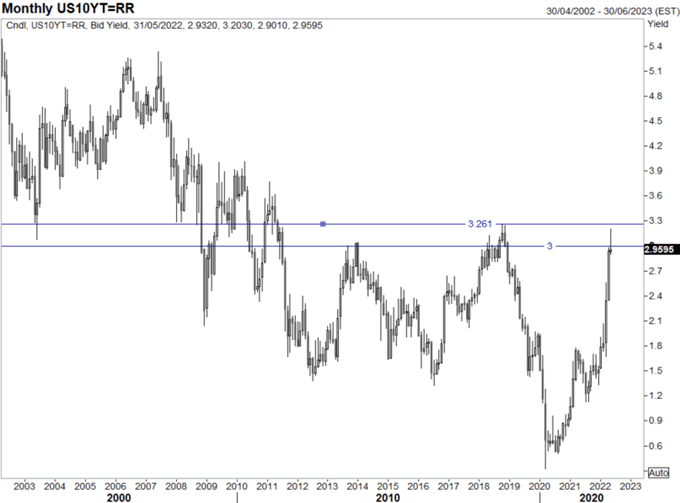 Source: Refinitiv
DailyFX Education: A trading journal is an important tool for a trader at any level. It will help you identify your trading style as well as evaluate your thought process and review your past behaviours.For more on a trading journal, check out the link below.
DailyFX provides forex news and technical analysis on the trends that influence the global currency markets.