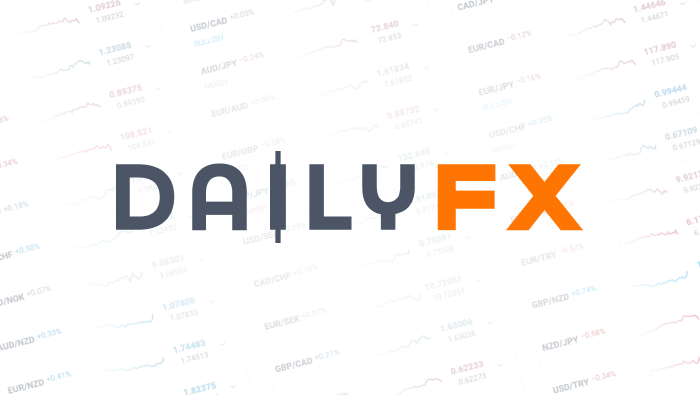 Picks for Heavy Fundamentals yet Quiet Start
If fundamental themes would play out 'as expected', there would be plenty of trade setups. However, these big picture matters are falling well short of stoking persistent trend, and we can see that same short fall in the technical patterns we are presented (such as tentative breakouts with no follow through).
Trying to trade this lack of follow through is difficult. The bearings seem clear, but jumping onto an otherwise active fundamental trade is more often than not met with chop. Under normal conditions, I would chalk this up to a market that requires longer time frames for trades, but more time against a backdrop of high volatility is extremely risky. If all the fuel for a 'risk aversion' move is used up without a significant shift in price action, a swing to 'risk appetite' could undermine that previous move before it plays out.
This is a difficult situation to trade in. I want to trade the risk aversion theme that has recently made progress with the S&P 500 and Dow Jones Industrial Average making progress on bearish runs. Yet pairs like EURUSD and AUDUSD have been slow to follow or haven't followed at all.
Given the mix of risk trends and the focus on Greece recently, I'm being cautious with the euro. I have stayed out of EURUSD even though it broke that 1.2825 support I was watching, but I would consider a trade if risk trends found more traction. General speculative interest will be more important than levels. I had the same reasoning when I took profit on my EURJPY short last week (1st half: 145 / 2nd half: 155). It has good potential, but follow throug is questionable.
An interesting sidenote, EURJPY and GBPJPY correlation has been very high, but the former has a wide open range down to below 95, while GBPJPY has a channel floor down to 125.40/00. This could be a good, combined trade setup. Elsewhere, I'm watching EURAUD after the 50% Fib break and ninth day of decline. Risk aversion should hurt the Aussie dollar more. If risk aversion intensifies and the Greek situation is pushed back, it would setup a good tech and fundamental reversal. Finally, I also have my EURCHF long entry orders still at 1.2015.
Speaking of risk trends, I have not fully committed myself, but I do have some modest exposure. A NZDUSD short from 0.8175 has a stop at 0.8265 (first target equals risk). I also have AUDJPY short at former support at 82.85 and stop of 83.45.
It is also important to look outside of the traditional 'risk' trades. My AUDCAD 1.0385 short was stopped out at my tight stop (1.0435). The Chinese data helped push another jump - though it doesn't necessarily look good for follow through. I still have my USDJPY long from 79.50/15 (stop of 78.25). I'm keeping a close eye on AUDNZD for reversal signs and GBPCAD for range setups as well.
DailyFX provides forex news and technical analysis on the trends that influence the global currency markets.