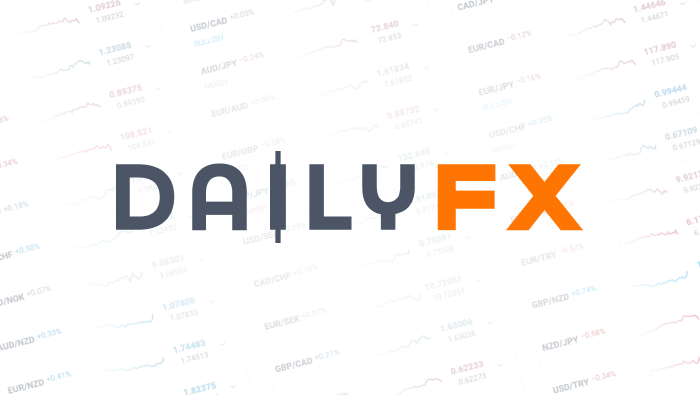 Risk Trends Unclear, So Trading Approach Should be Balance
We kicked off this new trading week exactly as expected: stuck between a stalled risk aversion move but lacking the true fundamental conviction to post a meaningful recovery for battered high-yield, high-risk and oversold currencies and assets. Any bounce in risk trends I would treat as a correction rather than true trend - the fundamentals just aren't there for true optimism. That doesn't mean I won't participate in pullbacks, but it won't be in size as conviction wouldn't be there. Overall, though, I won't be taking full size positions until direction, momentum and fundamentals line up once again.
...
For now, I have a balanced exposure for risk, based on different technical views. Heading into the weekend, I had a small, short NZDUSD position on the multi-year trendline break as well as an equally-small AUDUSD long position that triggered Friday on the tentative rebound (from 0.9800). This was generally a balanced exposure on risk correlation, so where NZDUSD hit its stop at 0.7600; the AUDUSD long offered some compensation.
...
Kiwi's ability to follow through on that incredible break was troubled by the fact that we had already run so far, so a correction was a distinct risk. If we return to market-wide risk aversion, I will look for good levels to jump back on NZDUSD short. In the meantime, AUDUSD's correction isn't guaranteed either. We need momentum and conviction - difficult to find in Monday's liquidity lulls and generally lacking with risk trends mixed.
...
The other positions I have on are the short EURUSD and long EURCHF. The former does have general correlation to risk trends, but we have seen that 1.2625 break hold as the Euro Zone's troubles have added an additional element to keep the pair under pressure. The position is still small until I see momentum match up to fundamentals again. As for EURCHF, a pick up in activity does not mean a renewed trend is at hand - but it is good to see some life.
...
There are many other good looking potentials out there. If we have a continuation of risk aversion: NZDUSD, GBPUSD and others have support levels that can offer new setups to positon with the trend. Yet, if we are destined for a risk bounce before returning to the fundamentals, I'm particularly partial to GBPNZD and GBPAUD tumbling after setting nice reversal patterns, hitting meaningful resistance and finding renewed pressure for the sterling. Of course, confirmation is critical. Watch the daily videos to follow progress on these and other setups.
DailyFX provides forex news and technical analysis on the trends that influence the global currency markets.