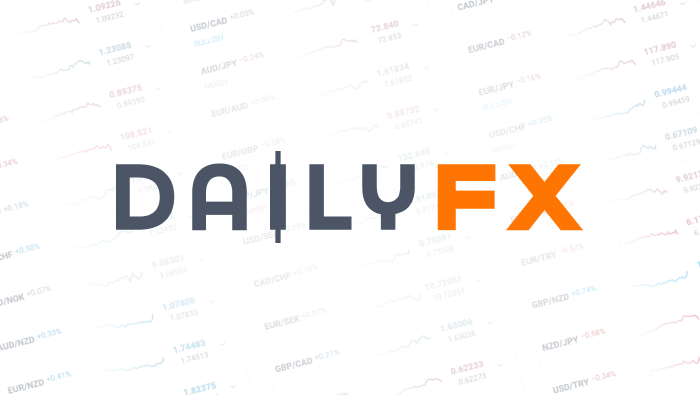 Daily Observations: June 14, 2013
Current Positions:
- Scalping - selling EURJPY and USDJPY rallies, watching EURUSD H&S
- Short EURUSD from 1.3340, Stop at 1.3420, Target 1 at 1.3260, Target 2 at 1.3175, Target 3 at 1.3065.
Typical Time Frame: 1-day to 1-week
My thoughts on what's going on with the USDJPY are the same from Wednesday:
"Although NFPs beat on Friday, the BoJ's hold on Tuesday was far more important to market sentiment. First, NFPs were barely a beat, and the below trend headline figure isn't exactly going to make Fed policymakers rush to exit QE3...I'm not anticipating a reduction in QE3 next week, thus, I implicitly must be expected US Treasuries to rally, pushing yields lower and undercutting the US Dollar. Second, and as mentioned earlier, the BoJ's hold shows that they're content with 'Abenomics' and that no new measures should be expected - and any short-term liquidity measures would more-or-less amount to a Japanese-styled LTRO (of the ECB in December 2011 and February 2012).
"These factors culminate in the perfect storm for a USDJPY pullback, which we've seen - I expect the Yen to stay firm until the Fed policy meeting next Wednesday."
Heading into the Fed meeting on Wednesday, it's pretty clear that the market is pricing in a steep slowdown in QE3 - perhaps seeing the program wound down by $25B to $35B next week. This seems excessive given subdued core inflation pressures and labor market growth trending lower. <dfx:span>(The 3-month, 6-month, and 12-month averages all dropped as a result of the May NFPs print.) If there's a reduction in QE3, it will be much smaller than market anticipants are pricing in; anything less than $15B could lead to a rally in US Treasuries in the short-term, putting further pressure on the USDJPY. With nothing out of the BoJ expected, there's no reason to fight the trend, even though I still believe that, over the medium-term, the USDJPY could achieve 110.00 in the 4Q'13.
The other side of the Yen trade that has been sparsely discussed is the fact that Shinzo Abe's ruling party faces July elections, and given the controversy around 'Abenomics,' he's unlikely to push new measures before then. (Why spend the political capital when he can wait a few more weeks?) So at least for now, the fundamentals are lined up to keep pressure lower on the USDJPY.
I've established a full short position in the EURUSD, in net 1.3340 after first entering at 1.3330 (2/3) and adding in at 1.3360 (1/3). The 4H Bearish Key Reversal on the 01:00 EDT to 05:00 EDT candle on Thursday offers, in my opinion, a solid frame of reference for risk, given that the high is in the vicinity of the mid-January swing high of 1.3400/10. Similarly, the Right Shoulder of a Head & Shoulders pattern dating back to last September is theoretically at these levels, so I think this is as close to a favorable entry as one would desire when attempting to pick a near-term top.
It might seem that the Fed meeting would provoke a higher EURUSD, but I don't agree as Euro-zone financial tensions are starting to come back to the surface. Over the past week, the EURUSD has outpaced European credit and equities, while the EURJPY has become an underperformer among the JPY-crosses, confirming the perceived anxiety illustrated by rising short-term (2Y) Italian and Spanish bond yields.
While the ECB's policy intentions are clear amid an unclear outlook for the region's economy, the Fed's policy intentions aren't clear amid an unclear outlook for the region's economy, albeit the US' economic future is substantially brighter than that of the Euro-zone. But if the Fed shifts policy even marginally, the winddown of QE3 has officially commenced (I don't think they'll re-up at any point as it serves too great a risk to their credibility), suggesting two things: the Fed believes that the economy can handle incrementally higher interest rates; and the economy will continue to improve despite fiscal headwinds.
These implications change perception in the ECB/Fed dynamic: now the Fed's policy intentions are clearer amid an optimistic outlook for the region's economy. In this case, in context of the USDJPY, the EURJPY could become a leader to the downside, dragging down the EURUSD as well. Short-term peripheral yields continuing to rise, further pressure on European equities and no/only a small reduction in the Fed's QE3 are the keys to the EURUSD short working out from here.
Are you new to FX or curious about your trading IQ?
As always, any other trade ideas and general macroeconomic musings can be found in the DailyFX Real Time News feed, or by following me on Stocktwits/Twitter @CVecchioFX.
I also host a weekly Live Trading Q&A in DailyFX Plus, on Tuesdays at 07:15 EST / 12:15 GMT, in which I delve deeper into my positions and thought processes behind my analyses.
--- Written by Christopher Vecchio, Currency Analyst
To contact Christopher Vecchio, e-mail cvecchio@dailyfx.com
Follow him on Twitter at @CVecchioFX
To be added to Christopher's e-mail distribution list, please fill out this form
DailyFX provides forex news and technical analysis on the trends that influence the global currency markets.