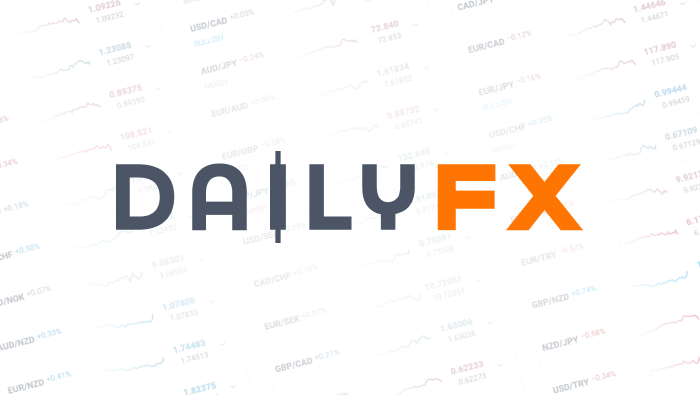 Christopher Vecchio's Analyst Pick
Little has changed the past few days in terms of my outlook: I remain cautiously bearish on risk-correlated assets and the developments over the weekend only reaffirmed by bias in the short-term (reaction to overnight price action here). The big takeaways in my mind: Australian PPI disappoints; Euro-zone PMIs disappoint; both the Dutch and French governments look like they're going to be replaced in the coming weeks.
In light of this, my short AUDJPY position has benefited substantially, finally swinging back into positive territory after the pair coming close to being stopped out each of the past few days. I opened my short at 84.255, and given today's price action, I've moved up the Stop to 83.55 in order to lock in +70.5-pips. I might move it up to 83.70 if the US has its typical "melt higher" once European markets close. If the PPI is an indicator for the CPI due tonight, further downside price action out of AUDUSD and AUDJPY is to be expected (alongside general AUD weakness).
With that said, presented below are my thoughts on various pairs that I have been following the past few days:
- AUDUSD: Last week I said "a short-term triangle on the hourly charts has formed at the lower end of this new channel, with two possible interpretations. The bullish case suggests that the triangle is a continuation off of the April 11 low, suggesting a break of 1.0450 (and the monthly high at 1.0464) should yield a move towards 1.0510; the bearish case suggests that the triangle is a consolidation within the new channel, and that a move below 1.0300 should open the door to a test of 1.0225 (April low)." Indeed, the bearish scenario has started to play out with the pair dropping to 1.0271 earlier. With European markets closing soon, a lack of a fundamental catalyst the rest of Monday may give rise in a small rebound; but with Australian CPI due on Tuesday, if it follows the PPI print, more downside is expected with 1.0225 in sight for a test in early-Asian trading.
- AUDJPY: The pair has been range bound like the AUDUSD, but it has not broken out of its range as the Japanese Yen has been stronger than the US Dollar recently. It is worth noting that the USDJPY's decline has stalled in recent days, suggesting the Yen rally by be over - this alters our bearish bias here substantially (more on that below). Fundamental pressure is increasingly to the downside in AUD-crosses, especially in light of the poor PPI earlier given the implications for the CPI reading tomorrow. Given current price (83.50), resistance overhead comes in at 83.65/70 (Monday swing high) and 84.80/90 (recent swing higher, 20-DMA). Support comes in at 83.30, 82.85/90 (April 17 swing low), and 82.45/50 (April low). A break of the April low suggests 81.50, which also coincides with the measured target of the Head & Shoulders pattern on the daily chart that has yet to be achieved.
- CADCHF: Little has changed from last week, so I repeat: Billed as one of my top trades of 2012 (fundamentally), I have paid little if any attention this pair thus far this year. Given the correlation between USDCHF and EURUSD, and how relatively tame the USDCAD has been, I've avoided CADCHF. Case and point: the pair opened the year at 0.9208 and is relatively unchanged on the year at the time of writing, trading at 0.9203. However, two things have occurred that have drawn my attention now: the Bank of Canada has signalled a hawkish shift in its monetary policy (good for the CAD); and the Swiss National Bank has confirmed Thomas Jordan as its president (bad for the CHF, good for EURCHF). The fundamental motive here is clear - diverging monetary policies that will alter yields in favor of the CAD relative to the CHF. While the technicals remain messy, I will be including this pair in my analysis going forward. Key levels to watch for now: 0.9270, 0.9300, and 0.9400 to the upside; 0.9150, 0.9115, 0.9020/30, 0.9000, and 0.8933. It is possible that we are forming a longer-term ascending triangle, and if this is the case, a breach of 0.9400 should produce a move towards 0.9785.
- EURJPY: Technically, there was little reason to believe that this pair was going to turn around and head lower after breaching its former swing high at 107.45 – but the 50-DMA still proves to be too much to overcome, with the pair failing to post two consecutive daily closes above said level (as a moving average, it continues to trend higher). With that said, the pair found support at 106.31 today, just below a slight descending TL on the April 10 and April 13 highs – this was short-term and thus weak resistance early last week. Should risk-aversion flows continue, downside targets include 105.60/65 (100-DMA, former March swing low) and 104.60/65. Near-term resistance comes in at 107.60/65 (20-/50-DMA confluence), 108.00 (last week's high), and 108.50.
- EURUSD: A long-term descending channel remains in place off of the August and October 2011 highs / the October 2011 and January 2012 lows. The rally off of the January low failed to reach to ever-elusive 1.3500 level, and for the better part of the last two months, we've been stuck in an intermediate bullish contracting wedge (or triangle). While this would suggest a break to the upside, the longer-term techs - the range previously mentioned - are to be respected. Given current price (1.3133), resistance to the upside comes in at 1.3176 (200-DMA) and 1.3215/25 (swing high, 20-/50-DMA confluence last week). Support now comes back at 1.3040/50 (wedge support), 1.2975/95 (February low, April low), and 1.2855/70 (former support/resistance zone). Again, I favor downside price action now that we've seen a breach of the floor of the daily triangle that has been in place since mid-February.
- USDJPY: The close above the 50-DMA last Thursday appears to be nothing more than a false break, in light of the fact that: the pair was unable to hold above its 81.85/90 swing high on last week's rally; today's price action has yielded a breach of the 81.00 level. Mainly, we attribute the Yen strength across the board to the underlying fundamental trends that emerged over the past few days: economic disappointment and political uncertainty in Europe; the ambivalent BRICS withhold contributions to the IMF (for now, though contributions are pledged; the main takeaway is that global financial leaders are running out of patience with Europe); and another contractionary reading of China's manufacturing (though contracting at a slower place). This broad bout of risk-aversion has the potential to gain legs given these fundamental developments, which means that the USDJPY can head lower. Given current price (81.13), support comes in at 80.80/95, 80.25/35, 80.10 (50% Fibo on Feb low/March high), and 79.35/50 (100-DMA, former breakout level). Resistance is now 81.65/70 (20-DMA), 81.85/90 (last week swing high), and 82.50/65 (former swings).
Any other trade ideas and general macroeconomic musings can be found in the Real Time Newsfeed, or by following me on twitter @CVecchioFX.
DailyFX provides forex news and technical analysis on the trends that influence the global currency markets.