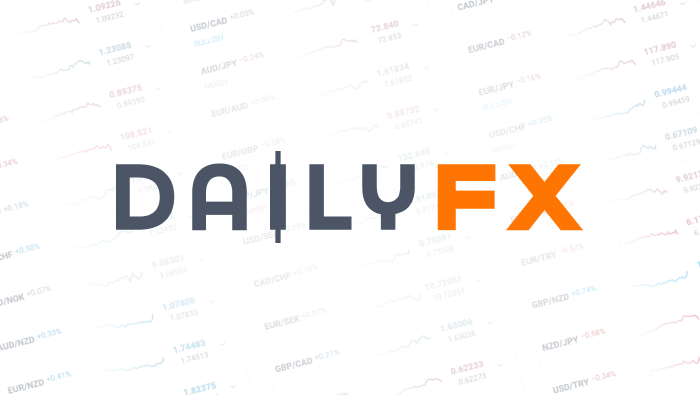 Christopher Vecchio's Analyst Pick
I've been watching price action the past few days in light of recent fundamental developments, and like my colleagues here at DailyFX, I'm finding very few legitimate reasons for why the S&P 500 could possibly have had its strongest performance in a month, just as it did yesterday.
Considering the position I'm holding - short AUDJPY from 84.255 - and its correlation with the S&P 500 (+0.825 daily since March 1), this has been an uneasy ride. Sprinkle in the Yen liquidiation last night and I'll be the first to admit I was second guessing this position - this comes after we saw AUDJPY break down to 82.87 early yesterday.
Given my fundamental and technical bias at the moment, despite this volatility I've experienced, I must continue to be patient with my trading plan; I've been range trading the AUDJPY, AUDUSD, and USDJPY for much of the past month with success. If I find that these ranges are indeed broken - we're very close to them breaking across all three pairs - I will readjust my short-term bias to more bullish.
With that said, presented below are my thoughts on various pairs that I have been following the past few days (and as promised last night on the RTN, CADCHF):
- AUDUSD: While the AUDUSD broke out of a descending channel constrained by the March 2 and March 20 highs, a new channel has potentially emerged on the February 29 and April 13 highs. The past two sessions this TL resistance has come in at 1.0425 and now 1.0410/15; these levels have been respected thus far. With that said, a short-term triangle on the hourly charts has formed at the lower end of this new channel, with two possible interpretations. The bullish case suggests that the triangle is a continuation off of the April 11 low, suggesting a break of 1.0450 (and the monthly high at 1.0464) should yield a move towards 1.0510; the bearish case suggests that the triangle is a consolidation within the new channel, and that a move below 1.0300 should open the door to a test of 1.0225 (April low). While I remain on the sidelines for now, it's worth noting that the AUDUSD has lagged the rally by equity markets, and that a move lower by higher yielding currencies and risk-correlated assets should trigger a significant AUD sell-off.
- AUDJPY: The pair has been range bound like the AUDUSD, but it has not broken out of its range as the Japanese Yen has been stronger than the US Dollar recently. It is worth noting that the USDJPY's decline has stalled in recent days, suggesting the Yen rally by be over - this alters our bearish bias here substantially (more on that below). Given current price (84.35), resistance overhead comes in at 84.40/45 (TL resistance [pierced earlier today]) and 84.80/90 (recent swing higher, 20-DMA). Support comes in at 82.85/83.00 (weekly low) and 82.45/50 (April low). A break of the April low suggests 81.50, which also coincides with the measured target of the Head & Shoulders pattern on the daily chart that has yet to be achieved.
- CADCHF: Billed as one of my top trades of 2012 (fundamentally), I have paid little if any attention this pair thus far this year. Given the correlation between USDCHF and EURUSD, and how relatively tame the USDCAD has been, I've avoided CADCHF. Case and point: the pair opened the year at 0.9208 and is relatively unchanged on the year at the time of writing, trading at 0.9255. However, two things have occurred that have drawn my attention now: the Bank of Canada has signalled a hawkish shift in its monetary policy (good for the CAD); and the Swiss National Bank has confirmed Thomas Jordan as its president (bad for the CHF, good for EURCHF). The fundamental motive here is clear - diverging monetary policies that will alter yields in favor of the CAD relative to the CHF. While the technicals remain messy, I will be including this pair in my analysis going forward. Key levels to watch for now: 0.9270, 0.9300, and 0.9400 to the upside; 0.9150, 0.9115, 0.9020/30, 0.9000, and 0.8933. It is possible that we are forming a longer-term ascending triangle, and if this is the case, a breach of 0.9400 should produce a move towards 0.9785.
- EURJPY: Despite how weak the Yen has been, the EURJPY has been unable to climb back to its former swing high and 50-DMA at 107.35/50. While in recent days we've seen higher highs and lower lows (uptrend), the fact that we still can't crack the 107.35/50 level leads me to believe that we're in a mere correction rather than a constructive move off the lows. I'm avoiding this for now, but my bullish line in the sand is above 107.35; and my bearish line in the sand is a break back below 105.50. There's little reason, in my eyes, to play this choppy price action when there are clearer setups elsewhere.
- EURUSD: A long-term descending channel remains in place off of the August and October 2011 highs / the October 2011 and January 2012 lows. The rally off of the January low failed to reach to ever-elusive 1.3500 level, and for the better part of the last two months, we've been stuck in an intermediate bullish contracting wedge (or triangle). While this would suggest a break to the upside, the longer-term techs - the range previously mentioned - are to be respected. Given current price (1.3115), resistance to the upside comes in at 1.3126 (100-DMA) and 1.3205/15 (swing high, 20-/50-DMA). Support now comes back at 1.3030/40 (wedge support), 1.2975 (February low), and 1.2855/70 (former support/resistance zone). Again, I favor downside price action now that we've seen a breach of the floor of the daily triangle that has been in place since mid-February.
- USDJPY: While the USDJPY surged in the Asian session last night, we've seen the pair pullback below its 50-DMA (81.29) through Europe and the North American session thus far. As I've noted the past few sessions, we've seen the USDJPY breach the 50-DMA at various points but with little conviction to do much more than that. While a close below 81.000 today would keep the descending channel off of the April 2 and April 6 highs in tact, the fact that we've seen a number of higher highs and higher lows suggests we may be bottoming (rounded bottom on 240-min and daily charts). A confirmed bottom in my eyes will require a close above 81.85 (swing high).
Any other trade ideas and general macroeconomic musings can be found in the Real Time Newsfeed, or by following me on twitter @CVecchioFX.
DailyFX provides forex news and technical analysis on the trends that influence the global currency markets.