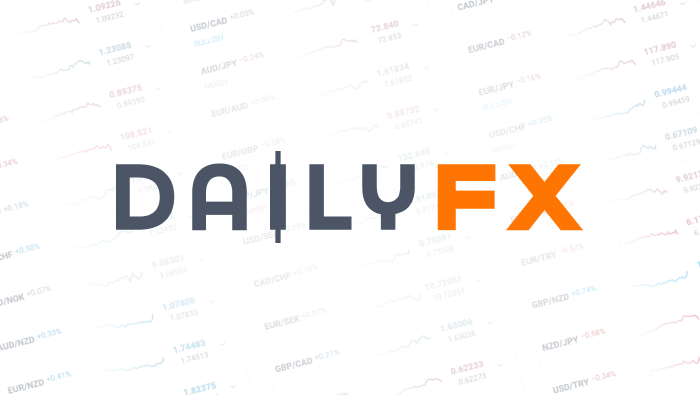 Christopher Vecchio's Analyst Pick
I remained short the AUDJPY from late last week, having added short today at 83.800 to bring down my net average short to 84.255. I will look to add short on rallies. Why? The increasingly negative sentiment around the Euro-zone (as well as China, even though this is being completely overlooked by market participants, broadly speaking, at present time given Europe's issues).
In light of the Euro-zone's developments, we're going to need to see some substantial support fiscally and politically to see this slide stop. That can be in the form of an increased fire wall, an increase in the IMF's funding pool, renewed currency swaps between the Fed and the ECB, or a new proposal to help the Euro-zone periphery that involves some sort of reduced debt burden. In my opinion, none of these are likely to arise in the near-term. More over, in what is seemingly going under the radar, the French presidential elections are nearing and the incumbent, Nicolas Sarkozy, who also happens to be a staunch supporter of a unified Europe, is trailing in the polls to the challenger, Francois Hollande, who has vowed to renegotiate the European Union's fiscal compact. This will hang over markets in the weeks ahead and a Sarkozy loss will likely hurt investor sentiment too.
With that said, presented below are my thoughts on various pairs that I have been following the past few days:
- AUDUSD: Last week, the pair failed to break the April high at 1.0464 on the rally ahead of the China GDP decision, and the negative sentiment around the report has dragged the pair back under the key 1.0400 level (ascending TL on October and November 2011 lows). The sell-off hasn't yielded yet, and we've traded back into the low 1.0300s after breaking 1.0375/85 (20-/200-DMA, 50-HMA). Support now lies at 1.0315/20 (former channel TL resistance now support) and 1.0225 (April low). Resistance above comes in at 1.0375/85 (20-/200-DMA, 50-HMA), 1.0410/25 (100-DMA, TL resistance on October and November 2011 lows), and 1.0464 (April high). A breach of 1.0464 would mark an intramonth reversal and we would look higher from there towards 1.0510/15 and 1.0560.
- AUDJPY: The pair has been range bound like the AUDUSD, but it has not broken out of its range as the Japanese Yen has been stronger than the US Dollar recently. Given current price (83.20), resistance overhead comes in at 83.95/84.10 (50-/200-HMA, weekly high) and 84.80 (Friday high, TL resistance). Near-term support lies at 83.00 (weekly low), 82.45/60 (April low, 100-DMA), and 82.00 (TL support).
- EURJPY: The pull back from the former swing high and the 50-DMA continues as the pair heads back into a steep descending channel that was in place for the past several weeks. As we retest the channel's resistance (now support), a bounce is likely but momentum indicates we are heading lower in the near-term. Resistance comes in at 105.74 (200-DMA) and 107.08/20 (swing high, 50-DMA). Support now lies at 104.60 (weekly low) and 104.03 (100-DMA).
- EURUSD: A long-term descending channel remains in place off of the August and October 2011 highs / the October 2011 and January 2012 lows. The rally off of the January low failed to reach to ever-elusive 1.3500 level, and for the better part of the last two months, we've been stuck in an intermediate bullish contracting wedge (or triangle). While this would suggest a break to the upside, the longer-term techs - the range previously mentioned - are to be respected. As I noted last week, "Resistance to the upside lies at the 20-/50-DMA confluence at 1.3210/15. Supports now 1.3134 (100-DMA) and 1.3030/40 (weekly low, wedge support)." Indeed, the break of 1.3134 has yielded price action to the downside, with the EURUSD breaking below 1.3000 for the first time in two months. Now, with the key 1.3030/40 level broken, we target the February low at 1.2975 before a sharp move to 1.2626, the 2012 low. Given current price (1.3070), resistance to the upside comes in at 1.3130 (100-DMA) and 1.3205/15 (swing high, 20-/50-DMA). Support now comes back at 1.3030/40 (wedge support), 1.2975 (February low), and 1.2855/70 (former support/resistance zone). Again, I favor downside price action now that we've seen a breach of the floor of the daily triangle that has been in place since mid-February.
- USDJPY: A failed run to move above the 50-DMA and back to channel resistance yielded a bear flag on the hourly chart from Wednesday through Friday last week. The flight to safety has helped the Yen across the board as it is the top performer thus far on Monday. If this is the beginning of the next move lower, I would anticipate a move back below the psychologically significant 80.00 figure, if only briefly. Support now lies at 80.096 (50.0 Fibo retracement on February low to March high) and 79.80 (TL support). Resistance above comes in at 80.98/13 (weekly high, 50-DMA) and 81.40 (TL resistance).
Any other trade ideas and general macroeconomic musings can be found in the Real Time Newsfeed, or by following me on twitter @CVecchioFX.
DailyFX provides forex news and technical analysis on the trends that influence the global currency markets.