Bearish
38m
Last updated:
Dec 4, 2023
of clients are
net long.
of clients are
net short.
Total Intraday Range (% of ATR)
Note: Low and High figures are for the trading day.
EUR/USD is the forex ticker that tells traders how many US Dollars are needed to buy a Euro. The Euro-Dollar pair is popular with traders because its constituents represent the two largest and most influential economies in the world. Follow real-time EUR/USD rates and improve your technical analysis with the interactive chart. Discover the factors that can influence the EUR/USD forecast and stay up to date with the latest EUR/USD news and analysis articles.
Last updated: 2023-12-04 03:23:22
Daily
Classical
Pivot Points.
Last Updated:
Dec 4, 2023
EUR/USD IG Client Sentiment: Our data shows traders are now net-long EUR/USD for the first time since Nov 14, 2023 when EUR/USD traded near 1.09. A contrarian view of crowd sentiment points to EUR/USD weakness. https://t.co/QeYdESR2tp https://t.co/cUno20lPwW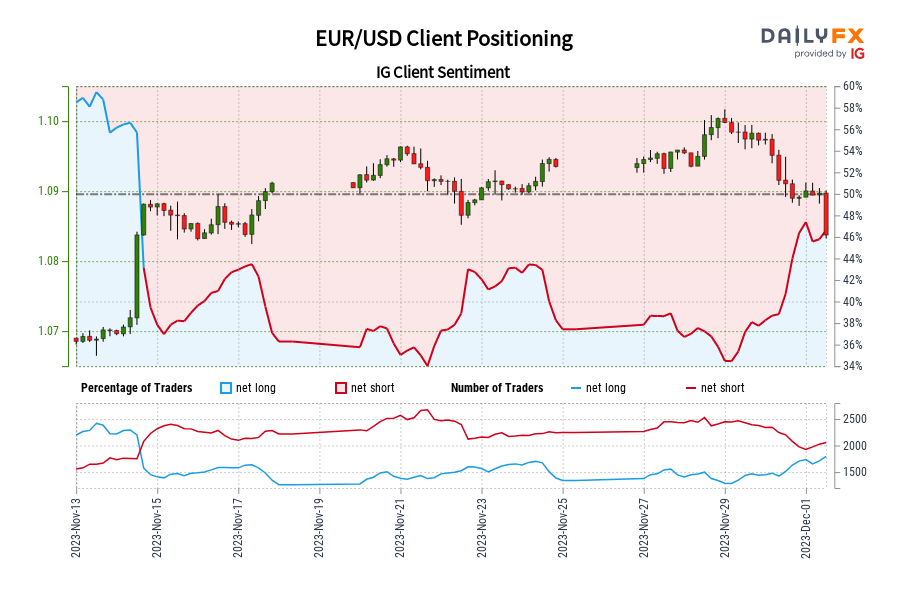 https://t.co/dKCvHcEubI EURUSD Update: Euro bears seize control thanks to a combination of Euro weakness and a renewed appetite for the Greenback. Can the selloff continue next week? @DailyFX #EURUSD #PMI #manufacturing #USA #FederalReserve #Powell
US Dollar Up but Bearish Risks Grow, Setups on $EURUSD, $GBPUSD Before Powell #trading #FOREX #FED ☑️Read more here 👉https://t.co/IVdq5SUXMl ☑️For the U.S. dollar's medium-term outlook, download the fundamental and technical forecast here 👉 https://t.co/jXWsRwJIUF https://t.co/NOUAie7qV2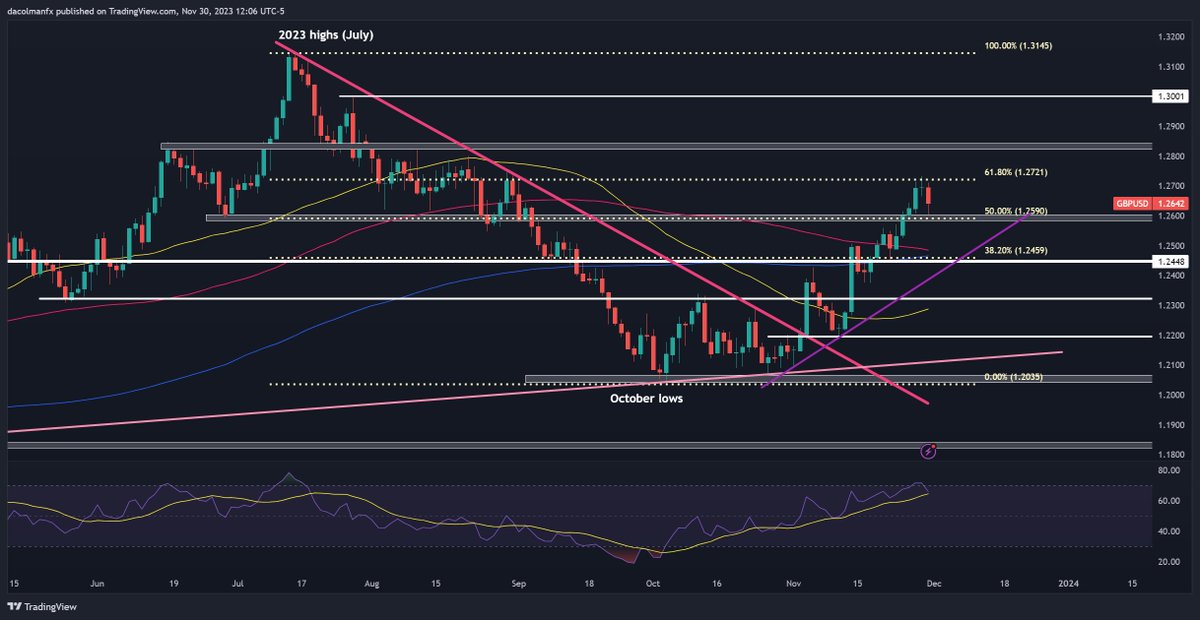 content
08:00:00
Unemployment Change
(Nov)
08:00:00
Tourist Arrivals YoY
(Oct)