Australian Dollar - Swiss Franc Chart
2h
Last updated:
Sep 25, 2023
Total Intraday Range (% of ATR)
Note: Low and High figures are for the trading day.
This symbol features the Australian Dollar - Swiss Franc cross pair. While less popular than the AUDJPY cross, the AUD/CHF has similar characteristics in that it can be used as a carry trade. Some may also view this pair as a reflection of risk sentiment due to the risk-on nature of the Australian currency and the safe-haven characteristics of the Swiss franc.
Commodities Update: As of 20:00, these are your best and worst performers based on the London trading schedule: Oil - US Crude: 0.23% Gold: -0.51% Silver: -1.85% View the performance of all markets via https://t.co/WHTs8622rG https://t.co/J0lM9Q7YtA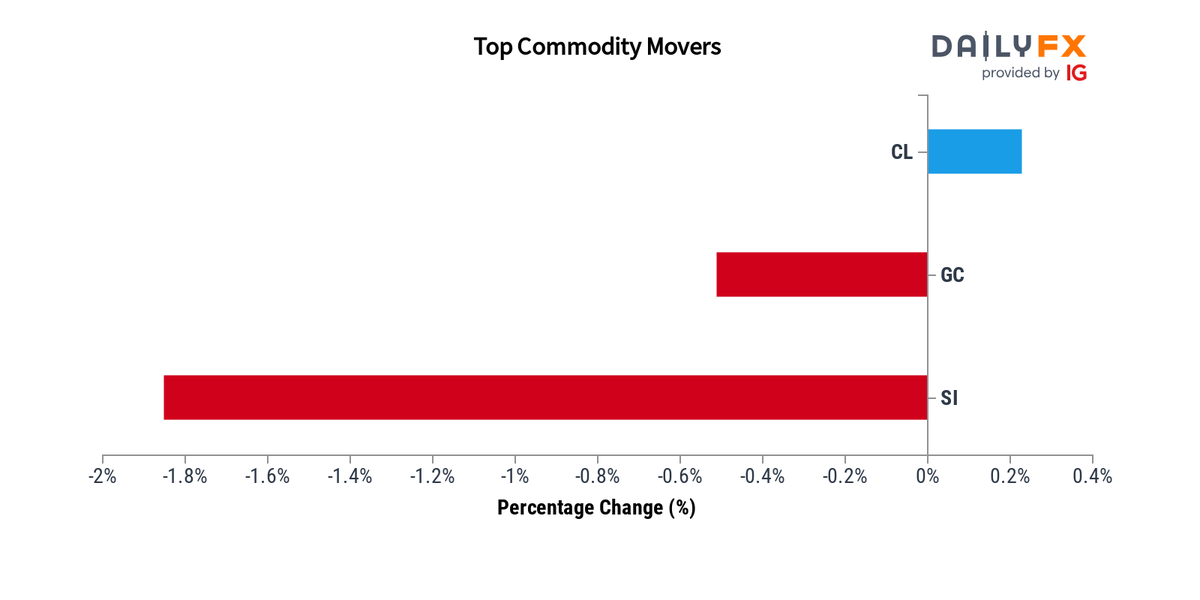 IG Client Sentiment Update: Our data shows the vast majority of traders in Silver are long at 91.53%, while traders in USD/JPY are at opposite extremes with 80.74%. See the summary chart below and full details and charts on DailyFX: https://t.co/QeYdESR2tp https://t.co/wmP6bLh6gL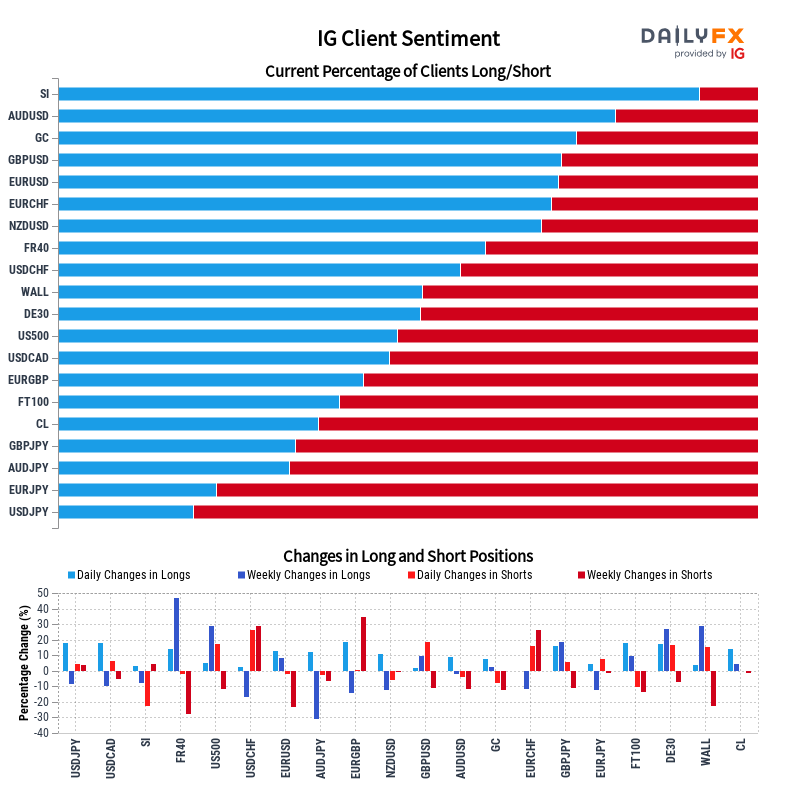 Indices Update: As of 20:00, these are your best and worst performers based on the London trading schedule: FTSE 100: 0.23% Germany 40: 0.19% France 40: 0.17% US 500: 0.00% Wall Street: -0.00% View the performance of all markets via https://t.co/2NUaqnUPED https://t.co/Qx4PZKGYyp
content
01:00:00
RBA 2023 Conference on Inflation
()
01:30:00
Monthly CPI Indicator
(Aug)
08:00:00
Economic Sentiment Index
(Sep)
01:30:00
Retail Sales MoM Prel
(Aug)
01:30:00
Private Sector Credit MoM
(Aug)